Only two more weeks to wait until Take A Chance gets released!!! To celebrate the upcoming release I have this nice little
teaser
for you and since it is the week of love, Abbi Glines is giving away special
Valentine Cards
:D
If you haven't pre-ordered the book, I recommend you doing it now. If you have no clue what I am talking about (shame on you) then you really need to get out of your cave and start reading this series :) I've put all the necessary links down below!
When Harlow Manning's rocker father goes on tour, he sends her to Rosemary Beach, Florida, to live with her half-sister, Nan. The problem: Nan despises her. Harlow has to keep her head down if she wants to get through the next nine months, which seems easy enough. Until gorgeous Grant Carter walks out of Nan's room in nothing but his boxer briefs.

Grant made a huge mistake getting involved with a girl with venom in her veins. He'd known about Nan's reputation, but still he couldn't resist her. Nothing makes him regret the fling more than meeting Harlow, who sends his pulse racing. Yet Harlow wants nothing to do with a guy who could fall for her wicked half-sister, even if there are no strings between Grant and Nan. Grant is desperate to redeem himself in Harlow's eyes, but did he ruin his chances before he even met her?
Release Date: February 25th
Teaser
Three days after Grant had disappeared, I was outside swimming. Today I had successfully managed to push all thoughts of Grant to the back of my mind. So when my head broke the water to find Grant Carter standing there, looking down at me, I wasn't sure if I was imagining things or if he was really there.
I pushed my wet hair back and wiped the water from my eyes. Then I opened them again, and there he stood. Still there.
"Hey," he said with his sexy grin. I wanted to hurl something at him to make that smile go away. It needed a warning label, too.
I wasn't in the mood to talk to him. "Nan isn't here," I replied. She hadn't been back since she'd left for Rosemary the last time. I was sure that was where Grant had run off to as well. He had gone to find her. Like he always did.
"Yeah, I know," he replied.
I really should've gone back to swimming and ignored him. It was the smart thing to do. But then he could possibly take that as an invitation to join me. "What do you need?" I asked, in the most annoyed tone I could muster.
"I came to see you. It seems once a guy kisses you, you're hard to forget," he replied.
Not what I had been expecting. I swallowed the nervous knot in my throat. I would cave and forgive him too easily if he started saying things like that. Where had my backbone gone? I used to be stronger than this.
"You're mad because I left," he said.
I thought about retorting and changed my mind. That would only give him more power. He didn't need to know he affected me at all.
"It was a jackass thing to do. But you scared me. I like to flirt with beautiful girls, but I don't handle it well when one simple kiss makes my fucking head spin. You make me want things and feel a certain way. I'm not ready for that."
I was expecting a lame I'm sorry; not that. "Oh," was the only thing I could come up with. What did it mean, exactly, that our kiss made his head spin? Was that a good thing? It sounded like it… maybe.
Grant ran a hand through his long, unruly hair and let out a frustrated sigh. "I shouldn't have left you without an explanation. It was unfair and I was only thinking of myself. I'm good at that. I just… what can I do to get you to forgive me?"
He still wasn't asking for forgiveness. He was asking how to get forgiveness. Had anyone ever asked me how to get forgiveness before? How… unique.
Warning signs were going off in my head loudly, but somehow I ignored that. Because my heart wanted to forgive him. I didn't want to push him away. No one ever took this much time to get to know me. Being lonely was something I had grown used to. Having someone here who wanted to get to know me bad enough to admit he was wrong, someone who cared to ask me how he could fix it, meant more than he realized.
"Don't do it again," I replied.
Grant's eyes went wide and then a slow smile slid across his handsome face. "I won't."
I stepped back as he started tugging his shirt over his head. He threw it aside and slipped off his shoes, and then his eyes lifted to meet mine. "I'm not leaving this time. When you get tired of me, you'll have to force me out."
I couldn't keep the silly smile off my face.
Rosemary Beach - Reading order and purchase links.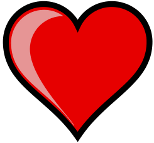 Valentine Card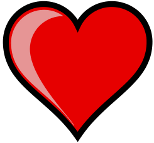 Monday- Friday of this week Abbi Glines will be choosing 25 people a day to send a Valentine Card to and it will be signed by her.
Anyway, you want one? Here's what you do- Tweet your favorite quote from any Rosemary Beach book and add the hashtag #Glines –DO NOT TAG (@abbiglines) ON TWITTER… please. She will be picking winners from the hashtag #Glines. Not those that tag her!
Don't do Twitter? Well you can post your favorite quote on Facebook and tag her Author page.
Abbi Glines is the New York Times, USA Today, and Wall Street Journal bestselling author of the Rosemary Beach, Sea Breeze, Vincent Boys, and Existence series. A devoted booklover, Abbi lives with her family in Alabama.
When Abbi isn't locked away in her office typing away she is hauling her kids to and from their many social activities. You could say her second job is the Glines Kids personal chauffeur. It's a rather illustrious job.