In just a few months Harp Evans will be officially coming of age and graduating from high school. She will be free from the mother that never wanted her, the house that never felt like home, and the disappointment of the last seventeen years. What she doesn't know is that her mother has been holding onto a secret that has the potential to derail her dreams and destroy her already faulty sense of self.

A self-proclaimed recluse, Harp spends most of her time practicing the cello, in the hopes of earning a full scholarship that will grant her freedom, but will also send her away from her best friend Connor Williams, who is becoming more than just a friend.

As revelations are made, will Harp still feel the same way about leaving everyone that cares about her behind? Or will she continue to pursue the life she's been dreaming of for as long as she can remember?
In the beginning it seems that the focus of the story will be on Harp and Connor and whatever is developing between them. We get a few glimpses on how they became friends and the importance of Conner in Harp's life, which hasn't been easy. Ever since she could remember her mom loathed her. Harp had to take care of herself since a very young age and she has made sure she can avoid her mom as often as possible. Whenever they are in the same room, her mom would just beat on her down verbally.
Like I said, it all starts with this blossoming romance between Harp and Connor, then suddenly the focus gets shifted on Harp and her mom. This shift was a bit confusing to me and most of what happened so far did not seem that relevant to the rest of the story anymore. Harp's mom reveals some very dark secrets and Harp does not know how to deal with that knowledge. She starts withdrawing from the people who care most about her and retreat inside her head.
I did not fully understand some of the decisions Harp made after her mother's revelations. Instead of bringing the people she cares about most, she keeps them at bay and has this little rebel fase. With the focus mostly on that, it seems suddenly Connor is no longer in the picture. He is still there, but more on the background. Knowing he has always been there for her, done everything for her, I would have expected more from him.
The revelations from her mother are big shockers and I could understand that it really isn't easy. She just needs some time to process it all, but her aim is still to get out of the house and go to college. That never wavers and I like that determination Harp often shows. It was an interesting story and a pretty fast read. I would liked to have seen more of Connor, but the focus was more on Harp's personal struggles. The way Harp looks at things change and she needs to learn that the things we go through do not define us.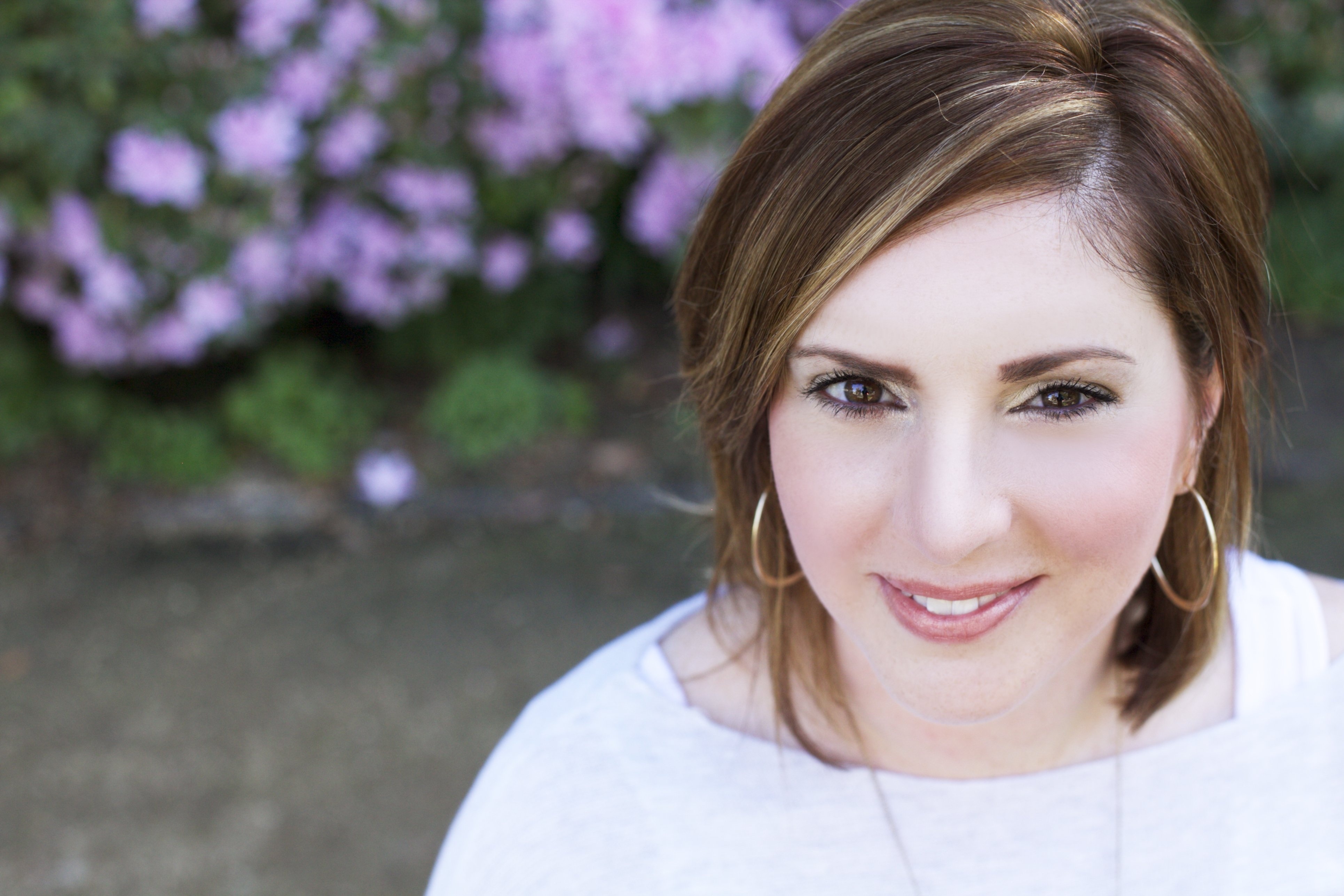 Cassie Shine released her debut young adult novel, Harp's Song in November 2013, finally finishing the short story she started in her college creative writing class … many, many moons ago. She has always been an avid reader and lover of music (yes, she was in the high school marching band). While she has a weak spot for all things teeny bopper especially boy bands, she also loves classical, country, rock and well, pretty much everything.
After living in St. Louis for more than ten years, she and her husband packed up a U-Haul and headed west. They currently live in Orange County, CA with their furry kids Finnegan and Molly.