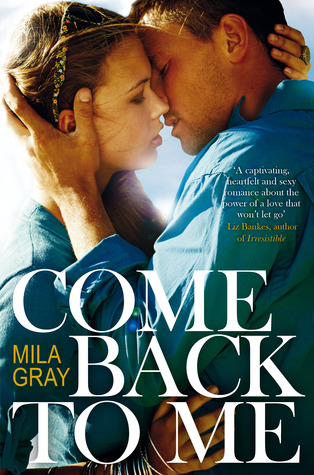 Home on leave in sunny California, Marine and local lothario Kit Ryan finds himself dangerously drawn to his best friend's sister, Jessa - the one girl he can't have.

But Kit's not about to let a few obstacles stand in his way and soon Jessa's falling for his irresistible charms.

What starts out as a summer romance of secret hook-ups and magical first times quickly develops into a passionate love affair that turns both their worlds upside down.

When summer's over and it's time for Kit to redeploy, neither Kit nor Jessa are ready to say goodbye. Jessa's finally following her dreams and Kit's discovered there's someone he'd sacrifice everything for.

Jessa's prepared to wait for Kit no matter what. But when something more than distance and time rips them apart they're forced to decide whether what they have is really worth fighting for.

A breathtaking, scorchingly hot story about love, friendship, family and finding your way back from the edge of heartbreak.
I really like the way the book is set up. It all starts with someone from the military knocking at Jessa's door and you know it's going to be bad news. Kit and Jessa's brother Riley were both deployed, but before you get to know what has happened, we go back in time to when it all began between Kit and Jessa. So throughout the book you know something bad has happened, but you don't know what and you most definitely don't know who. That anticipation is a very good motivator to keep those pages turning.
Now technically Jessa and Kit's story started earlier. Jessa might have had a big crush on Kit since she was fourteen and she has been on Kit's mind all of the past year since his last leave. Now that he is back for a month, he doesn't know if he will be able to stay away from her. While being deployed they talked through email, though those last few were mostly them flirting. Things would have been easier of course if Jessa wasn't his best friend's little sister and if their dad didn't hate Kit. Still they are young, have fallen hard and they will make it work.
Jessa never in her wildest dreams could have imagined that Kit could feel the same way about her. Slowly through his month's leave, things heat up between them and they know it's not simple puppy love, it is definitely more. I absolutely loved the connection between these two characters. Kit might not have had the best reputation, but it's clear how much he cares about her. It all starts very sweet and tender, but it develops quickly into something more.
Unfortunately they have to keep it a secret, her brother and dad would kill Kit if they ever found out. Jessa has had a very sheltered upbringing, going to an all girls school, no going out, no dating, no nothing. I really felt for her. Her dad is also a military man, but after returning from Afghanistan he changed. Jessa can not remember the last time he smiled and living with him these past couple of years has been hell. He doesn't want to seek help, but it leaves her and her mom living in constant fear. It felt like a certain kind of abuse to me. The man would physically never hurt them, but the terror in that house is so palpable it's nearly suffocating.
I really liked the way Kit helped Jessa opening up. She starts smiling more, becomes braver and dares to take more chances. These two are good for each other. He brings out her wilder side and she is able to tame him a bit. All those moments they spend together are simply adorable and you can feel those butterflies of first love flying around. It is all so happy and wonderful, I was smiling throughout.
Then tragedy strikes and I can not tell more without spoiling anything. The story developed really well, I most definitely liked the plot. Jessa and Kit are amazing and their romance was wonderfully swoon worthy. When that guy pulls out all of his moves, you will wish you were Jessa. The main focus is indeed that romance, but that internal family drama definitely added to the story. Jessa's dad could go to hell for all I care and I understand PTSD is serious business, but the fact that he wasn't seeking any help was my issue.
There were many elements; the romance, family drama, friendship, the future and Mila Gray was able to turn those into a wonderful story. I would certainly recommend this story, I do believe it has something for everyone.
4.5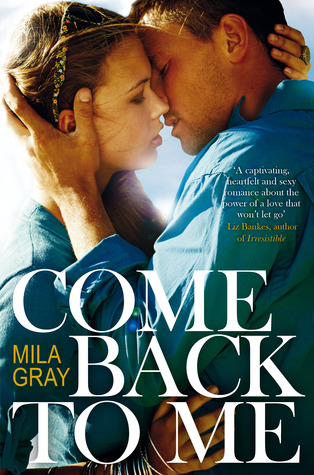 Mila Gray is the pen name for Sarah Alderson, author of Hunting Lila, Losing Lila, The Sound, Fated and Out of Control.
Originally from London she has lived in Bali for the last four years with her husband and daughter.
As well as writing young adult fiction under the name Sarah Alderson and adult fiction under the name Mila Gray, she also writes screenplays.