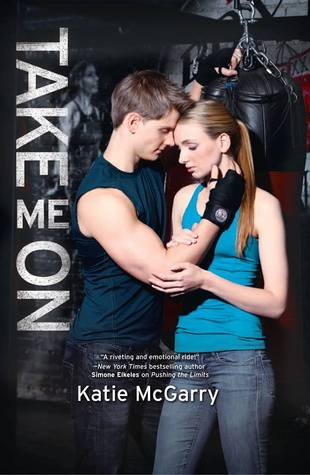 Acclaimed author Katie McGarry returns with the knockout new story of two high school seniors who are about to learn what winning really means.

Champion kickboxer Haley swore she'd never set foot in the ring again after one tragic night. But then the guy she can't stop thinking about accepts a mixed martial arts fight in her honor. Suddenly, Haley has to train West Young. All attitude, West is everything Haley promised herself she'd stay away from. Yet he won't last five seconds in the ring without her help.

West is keeping a big secret from Haley. About who he really is. But helping her-fighting for her-is a shot at redemption. Especially since it's his fault his family is falling apart. He can't change the past, but maybe he can change Haley's future.

Hayley and West have agreed to keep their relationship strictly in the ring. But as an unexpected bond forms between them and attraction mocks their best intentions, they'll face their darkest fears and discover love is worth fighting for.
I'll try to write a decent review, it's just that there are so many feelings inside of me after finishing this and I'm not sure how to put it all down in words. With each book Katie McGarry just gets better and better. Isaiah is still my favourite, but West definitely gave him a run for his money.
Take Me On starts right about where Crash Into You ended, so it is best to read that book first before you start reading this one. Now West didn't make the greatest impression and honestly I thought he was a complete idiot for doing what he did. Getting to see things from his perspective, certainly opened my eyes more. The guilt he feels for what happened to his sister is nearly consuming him, adding the once again disapproval of his father and blame from him, I can get why the guy is so hotwired. After getting kicked out of school, things only get worse.
It does really seem that whatever he touches, turns toxic. When he meets Haley, by what he thought was helping her escape from two crooks, he only gets her into more trouble. West thinks he is doing a noble thing by accepting a fight to defend her honour, while Haley just thinks the whole thing is ridiculous. She doesn't understand why anyone would do such a foolish thing. It is up to West to prove she is worth fighting for.
Since Haley is a former champion kickboxer, though she gave up fighting after a really bad breakup and some wrong choices she made. Now she is forced to help West not get killed inside the ring. She can not fight in his place, there is no way she is doing that. Though she can not just leave West's survival to fate. Let's make it very clear that Haley is in no way liking this entire situation and West. She actually sees him as the bringer of trouble. Spending all that time together training though, they get to know each other better and Haley might realize there is definitely more than meets the eye.
Like I said this book brings up so many emotions and feelings, it's definitely a roller coaster. There were moments I wanted to scream at the characters, the decisions they make are not always the best and usually lands them into more trouble. I just get swallowed into the story, not coming up for air until I finished that last page. Afterwards I felt good, not happy, as in I needed a moment to recover. Some people have a way with words that leaves others without words.
4.5
Pushing The Limits - Reading order and purchase links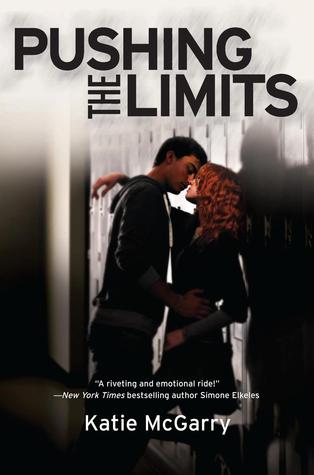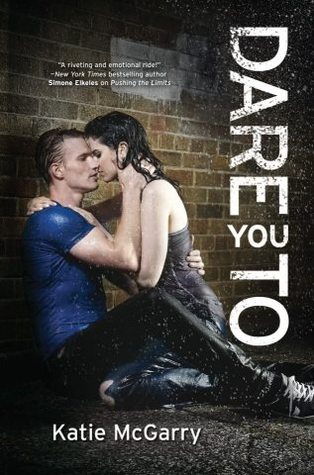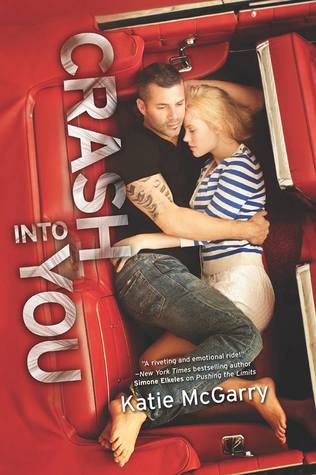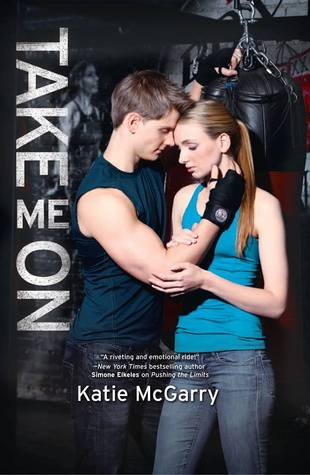 KATIE MCGARRY was a teenager during the age of grunge and boy bands and remembers those years as the best and worst of her life. She is a lover of music, happy endings, and reality television, and is a secret University of Kentucky basketball fan.