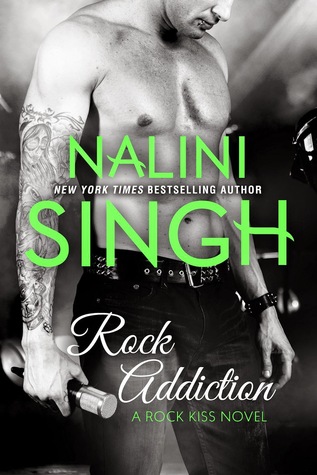 A bad boy wrapped in a sexy, muscled, grown-up package might be worth a little risk…

Molly Webster has always followed the rules. After an ugly scandal tore apart her childhood and made her the focus of the media's harsh spotlight, she vowed to live an ordinary life. No fame. No impropriety. No pain. Then she meets Zachary Fox, a tattooed bad boy rocker with a voice like whiskey and sin, and a touch that could become an addiction.

A one-night stand with the hottest rock star on the planet, that's all it was meant to be…

Fox promises scorching heat and dangerous pleasure, coaxing Molly to extend their one-night stand into a one-month fling. After that, he'll be gone forever, his life never again intersecting with her own. Sex and sin and sensual indulgence, all with an expiration date. No ties, no regrets. Too late, Molly realizes it isn't only her body that's become addicted to Fox, but her heart…
No time to get settled in, Rock Addiction just goes for it as in, within the first chapter things are getting down and dirty. So the first part of the book there were definitely a couple of "yeah right"-moments and lots and lots of sex. I can not believe I'm saying, but maybe there was a bit too much naked time between Molly and Fox. It was more interesting for me to focus on getting to know the characters on a personal level.
Molly was very contradictory. Because of some things that have happened in the past, she's all about playing it safe and not letting out her wild side. Though we're not even sure if she actually has a wild side, as she has never in her life done anything reckless or even passionate. That all changes when Fox enters her life. Sexual awakening and all that stuff. Slowly Molly is willing to take more risks and become stronger to the outside world.
Fox is a typical hot rockstar. All about the ladies, until Molly now, hates the violation of his privacy, has a mile high sex drive. Seriously while every guy is supposed to think about sex every seven seconds, Fox is thinking about it every three seconds. He does claim he feels more for Molly, and while I believe him I did have some trouble seeing that connection between these two at times. Yes, in bed things are amazing, but outside the bedroom scenes felt a bit lacking for me at times.
The secondary characters though are pretty great. Throughout the novel I kept guessing who's story we're going to get next. I think at a certain point I was even more invested in these people's lives than in Fox and Molly's. So I will probably be reading the next ones as well.
Nalini Singh took on a whole new genre and it was enjoyable, if you're in the mood for a hot rockstar angsty new adult read. I do have to admit I prefer her supernatural books.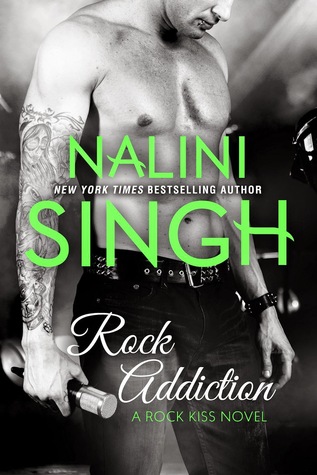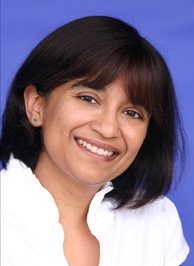 I've been writing as long as I can remember and all of my stories always held a thread of romance (even when I was writing about a prince who could shoot lasers out of his eyes). I love creating unique characters, love giving them happy endings and I even love the voices in my head. There's no other job I would rather be doing. In September 2002, when I got the call that Silhouette Desire wanted to buy my first book, Desert Warrior, it was a dream come true. I hope to continue living the dream until I keel over of old age on my keyboard.
I was born in Fiji and raised in New Zealand. I also spent three years living and working in Japan, during which time I took the chance to travel around Asia. I'm back in New Zealand now, but I'm always plotting new trips. If you'd like to see some of my travel snapshots, have a look at the Travel Diary page (updated every month).
So far, I've worked as a lawyer, a librarian, a candy factory general hand, a bank temp and an English teacher and not necessarily in that order. Some might call that inconsistency but I call it grist for the writer's mill.