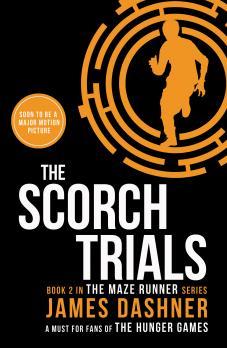 Solving the Maze was supposed to be the end.

Thomas was sure that escape from the Maze would mean freedom for him and the Gladers. But WICKED isn't done yet. Phase Two has just begun. The Scorch.

There are no rules. There is no help. You either make it or you die.

The Gladers have two weeks to cross through the Scorch—the most burned-out section of the world. And WICKED has made sure to adjust the variables and stack the odds against them.

Friendships will be tested. Loyalties will be broken. All bets are off.

There are others now. Their survival depends on the Gladers' destruction—and they're determined to survive.
Finishing the last chapter of The Maze Runner and you think it's over. They have escaped the Maze and now they go and get to join society again. Then you read that epilogue and realize the Maze was only the beginning.
While it seems that Thomas and his friends are no longer locked up, their situation is still very much controlled by WICKED. In order to survive they have two weeks time to cross the Scorch. Which is basically a wasteland/desert, with lots of dangers and somehow it's even become a competition. It seems there is another group going for that finish line.
Like the synopsis says; friendships will be tested, loyalties will be broken and things are definitely not over yet. The center of all this is Thomas. Little by little he's getting his memories back, though instead of helping him, it makes things even more confusing. Therefor it becomes difficult to know who he can still trust and makes him and us wonder, what exactly he has done to end up in this situation. Still no freaking clue as to why they are there and put through these "tests", just that it might have something to do with a cure.
I'm really curious to see where James Dashner is taking all this. The connection between these trials and a possible cure, so far doesn't seem believable. Meaning that a lot of people have died and we don't really know what for yet. With all these new revelations and developments, you're still left as clueless as when you started this adventure. I simply love it. I have about a million theories going on in my mind, trying to figure things out and it would be awesome if they are all wrong.
Thomas' world or reality is a complex one, where nothing is as it seems and you don't know who these people really are. He doesn't even know who he is and what he has done. It seems as though he has not just helped creating these tests, but himself in the middle of it on purpose.
This series is a roller coaster. The experience and feelings I have with this book are pretty much the same as with the last one. It's mostly that confusion, those unexpected twists and that race against time. There are also a lot of new characters, whom at first glimp seem random, but like I said, you never know who someone really is. I'm so glad I've waited to start this series when all books were published, because you just want to keep on reading, needing to know what is going to happen next to Thomas and his friends.
4.5
The Maze Runner - Reading order and purchase links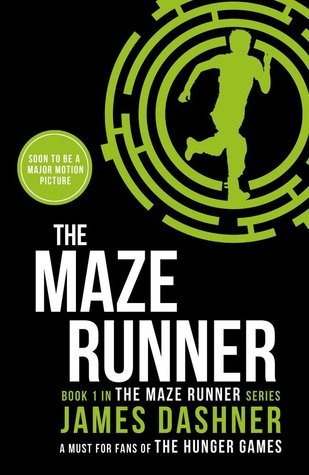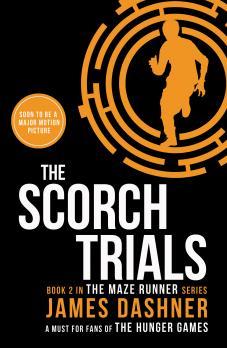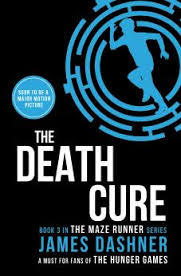 James was born and raised in Georgia but now lives in the Rocky Mountains with his family. He has four kids, which some might think is too many but he thinks is just right. Once upon a time, James studied accounting and worked in the field of finance, but has been writing full time for several years. (He doesn't miss numbers. At all.)
In his free time, James loves to read, watch movies and (good) TV shows, snow ski, and read. (Reading was mentioned twice on purpose.) Most of all, he's thankful that he gets to make a living writing stories and considers himself pretty much the luckiest guy on the planet.