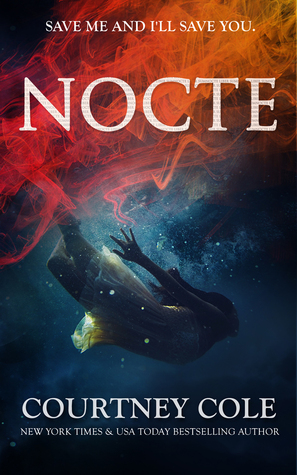 Save me and I'll save you...

My name is Calla Price. I'm eighteen years old, and I'm one half of a whole.

My other half-- my twin brother, my Finn-- is crazy.

I love him. More than life, more than anything. And even though I'm terrified he'll suck me down with him, no one can save him but me.

I'm doing all I can to stay afloat in a sea of insanity, but I'm drowning more and more each day. So I reach out for a lifeline.

Dare DuBray.

He's my savior and my anti-Christ. His arms are where I feel safe, where I'm afraid, where I belong, where I'm lost. He will heal me, break me, love me and hate me.

He has the power to destroy me.

Maybe that's ok. Because I can't seem to save Finn and love Dare without everyone getting hurt.

Why? Because of a secret.

A secret I'm so busy trying to figure out, that I never see it coming.

You won't either.
I have to start of by saying how much I freaking love these covers. The use of color here is wonderful and I haven't figured out yet who the artist is, but when I do he/she will definitely get a shout out.
That being said let's talk about the story or actually I can't say much about it. This is one of those books where it's best to go in as blind as possible, if you can avoid it, don't even read the synopsis. I'm afraid that whatever I will tell you, could possible help you figure out what's going on and I don't want to do that.
As most people who've read the book, I can agree that this story is beautifully written and will have you gasping for air. A mystery and a secret that isn't easy to find out, only I did at a third into the story. I of course wasn't completely sure until the end, but it made me better prepared for what was to come.
Still the way Courtney Cole has woven this tale is simply superb. So many details, characters that suck you in and a secret that is hard to imagine. If you want to read something, you haven't read before, this is the book for you.
I mostly liked the parts written from the brother's point of view. We get an insight to his mind that is both frightening and heartwarming. He loves his sister so much, but the hardship of his illness is literally driving him insane. All her life Calla has been there for him and protected him from the world and at times even himself.
It's a story that will not leave you unmoved, rather it will break you apart and leave you to pick up the pieces of your mind. While some might consider the ending a cliffhanger, I wouldn't exactly call it that. It's more of an incentive for you to want to read the next book, Verum. Namely not all secrets have been uncovered yet.
The Nocte Trilogy - Reading order and purchase links
Courtney Cole is a New York Times and USA Today bestselling novelist who would eat mythology for breakfast if she could.
She has a degree in Business, but has since discovered that corporate America is not nearly as fun to live in as fictional worlds.
Courtney was born and raised in rural Kansas, but has since migrated south. She now lives in Florida and writes beneath palm trees.