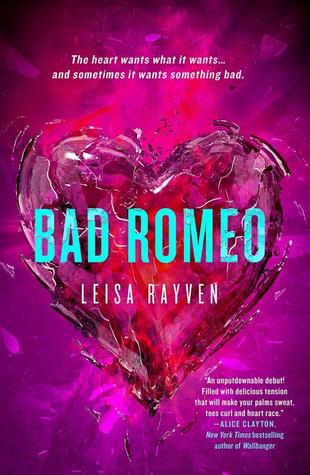 When Cassie Taylor met Ethan Holt at acting school, sparks flew. She was the good girl actress. He was the bad boy about campus. But one fated casting choice for Romeo and Juliet changed it all. Like the characters they were playing, Cassie and Ethan's romance seemed destined. Until he broke her heart and betrayed her trust. Now the A-list heartthrob is back in her life and turning her world around. One touch at a time.

Cast as romantic leads once again, they're forced to confront raw memories of the heartbreaking lows and pulse-pounding highs of their secret college affair. But they'll also discover that people who rub each other the wrong way often make the best sparks.
I really loved this book right up until those last two pages. It may be my fault because I wasn't aware this story would span two books and not just one. Though with such an abrupt ending, not even a real cliffhanger, I almost feel duped. I kept hitting my e-reader for a next page to appear, but unfortunately I'll have to wait a couple of months to be able to read the rest of Cassie and Ethan's story.
The story is told from Cassie's point of view and switches between present and past. Though mostly we get to read about the past. Cassie and Ethan meet at the auditions for college and are immediately drawn to each other. It's no love at first sight, rather that they are intrigued about each other. They are both actors, so plenty of passion and drama to go around for everyone. At first that attraction is unwanted for both of them, but no matter how much they deny it, it's there so the better deal with it.
While figuring out what is going on between them, playing Romeo and Juliet only emphasises things more. Mostly it's about love, but it's also about sex and self-discovery for Cassie, opening up and self worth for Ethan. Up front you know it's going to end in heartbreak, still that journey towards that point is very interesting to read about.
Cassie honestly might be one of the horniest characters I've ever come across, certainly because she's a virgin. It's almost to the point of obsession, and her thoughts of course often involve Ethan. I do have to say that her attraction to him is not solely based on the physical. While he doesn't have the most sparkling personality, Ethan very much is an enigma and all around appealing.
I wouldn't call Ethan a bad boy though or even a player, rather than a young man who's been hurt and is troubled with certain emotions and thoughts. He's not a bad guy, he just makes not so good decisions at times or says the most confusing things. It's never his intention to hurt Cassie, in fact he does everything to avoid that fact. Still this results in some very mixed signals and the confusion overall just grows.
Bad Romeo was very well written and the characters certainly have their appeal. Everything about this story felt real and at times even a bit raw. I think it might have been more interesting if the first book was only about the past until the break and the second book about the present, instead of the switching back and forth. Like I said, I'm not very happy with the ending of this book, but I will certainly be reading Broken Juliet when it comes out.
3.5
Starcrossed - Reading order and purchase links
Writing has always been a passion for Leisa, and even though she originally intended to be an actress, it wasn't long into her time at drama school that she began writing plays.
Those plays were bad. Very bad. Well, her friends thought they were good, but that's because they were always cast in them and any opportunity to be on stage was met with an obnoxious amount of enthusiasm.
Since then, she's honed her craft, and several of her plays have been produced and toured
throughout Australia.
These days, playwriting has given way to fiction writing, and Leisa's debut novel, BAD ROMEO, will be available in a worldwide release through Macmillan Publishing in December 2014.
Leisa lives in Australia with her husband, two little boys, three cats, and a kangaroo named Howard.
(Howard may or may not be her imaginary marsupial friend. Everyone should have one.)