It's beginning to look a lot like Christmas – with eight stories featuring your most beloved characters and their families – it's time to get comfy with a cup of hot cocoa and take a sneak peek at the holidays, Assassins' style.

Join Lucas and Fallon along with Tate and Audrey as they await life-changing gifts; Erik and Piper, and Phillip and Reece who have decisions to make that could lead to exciting developments ahead in their lives; and Claire as she makes a Christmas wish and choices for her future. Spend Christmas morning with the Adler family and see what the New Year has in store for Karson and Lacey, as well as Kacey King. The King family faces significant changes and resolutions that will leave readers alternately cheering and maybe a little heavy-hearted…all wrapped up in a big bow.
This picture pretty much sums up the entire novella. We get eight holiday stories from all our favourite couples, and even a new one. All very exciting! It's all very happy times, lots and lots of babies, adorable moments with children, some good food and of course the necessary sexy time.
A Very Merry Hockey Holiday is definitely for the fans and I freaking loved it. I've missed some of the couples and their offspring, so it was jolly to catch up with them during the holidays. Even in these short snippets, Toni Aleo manages to give us everything we can want in a story. A couple of chapters per couple, and still we get different stories each with their own voice and tone. A great way to start my holiday reading. Perfect for a cold sunday, with the christmas tree beside you, fluffy socks on, a hot coco and let it completely melt you away.
Assassins - Reading order and purchase links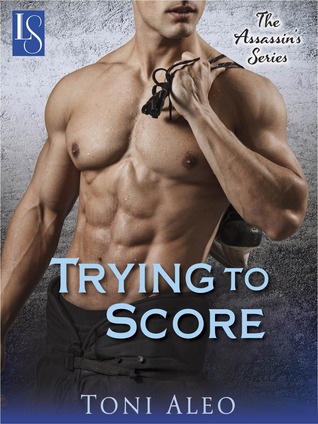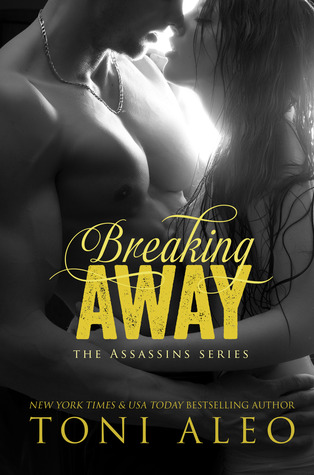 Toni Aleo is the author of the Nasvhille Assassins series: Taking Shots, Trying to Score, Empty Net, Falling for the Backup, and Blue Lines.
When not rooting for her beloved Nashville Predators, she's probably going to her husband's and son's hockey games and her daughter's dance competitions, taking pictures, scrapbooking, or reading the latest romance novel.
She lives in the Nashville area with her husband, two children, and a bulldog.