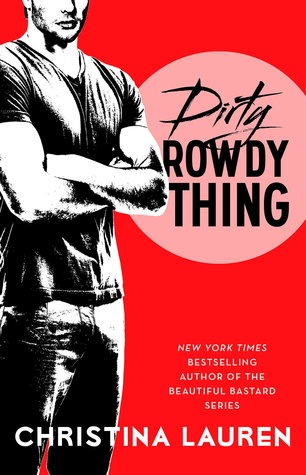 From the New York Times bestselling author of Beautiful Bastard, Beautiful Stranger, and Beautiful Player, Book Two of the brand-new Wild Seasons series that started with Sweet Filthy Boy—a story of friends, love, and lust.

Despite their rowdy hookups, Harlow and Finn don't even like each other...which would explain why their marriage lasted only twelve hours. He needs to be in charge and takes whatever he wants. She lives by the Want-something-done? Do-it-yourself mantra. Maybe she's too similar to the rugged fisherman—or just what he needs.
This is the first audiobook I've listened to completely. I've tried it before with Tangled, and while the reading was excellent, about halfway through I switched to reading the book, because that goes much faster than listening to a book. That is mostly why I've stayed away from audiobooks. I'm a very fast reader and listening to a book just takes too long for me. Now with Dirty Rowdy Thing I won an audio copy, so this was me giving it another chance and I really liked it.
The story is told from a dual point of view and therefore we have two narrators. Shayna Thibodeaux narrated Harlow's side and Sebastian York was Finn. Both have pleasant voices to listen to, very soft, great articulations and the intonation was superb. To me only some of the accents of secondary characters could have been a bit better, but that is just an afterthought. I feel the need to mention that Sebastian York has this really low voice, and at times only grungy, which sounds very sexy and made some of the scenes even hotter.
Now for the story, that was pretty great as well. Harlow and Finn were married for about twelve hours thanks to a drunk night in Vegas and have seen each other only once since then. As in Harlow flew out to Finn's house, shared another extremely passionate night, but let's just say that the morning was very sobering for her. While she's not really mad at him, at the moment she's just tolerating him and trying to forget how good he is in bed.
Finn is now in town for a couple of weeks, and because they have some friends in common, they keep bumping into each other. The physical attraction between them is still undeniable, and seriously some of these scenes will literally make your panties drop. So things pick up between them, a great distraction for the personal problems they're currently having.
Still spending so much time together and mostly really getting to know each other, makes things change between them. They've misjudged each other and find out they actually might like each other. Though the situation isn't easy, they finally might give this a real chance.
So while the overall plot might not be the most original, it's what comes around it that makes it so interesting. I have to mention to smexy scenes again, because they are beyond hot. Both characters' personal struggle was interesting, and some even unexpected, certainly the way they dealt with it. The secondary characters were also great, and were developed enough to matter. Finn and Harlow are different, but the complete each other very well. The dynamic between them was intense, fun and loveable. Since I liked the audiobook version of this book so much, I think I might listen to the rest of the series as well.
Wild Season - Reading order and purchase links
*All books can be read as a standalone*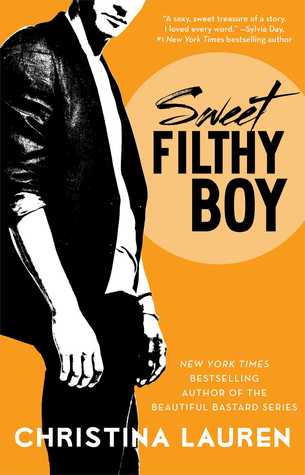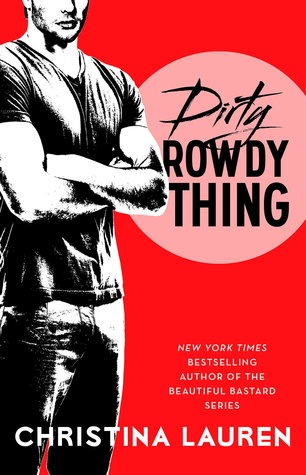 Christina Lauren is the combined pen name of long-time writing partners/besties/soulmates/brain-twins Christina Hobbs and Lauren Billings. The coauthor duo writes both Young Adult and Adult Fiction, and together has produced seven New York Times bestselling novels. Their books have been translated into 22 languages. (Some of these books have kissing. Some of these books have A LOT of kissing.)
Connect with Christina Lauren: