Finding Eden is the continuation, and conclusion, to Becoming Calder.

When the world as you know it has ended, when all that you love has been washed away, where do you find strength?

When the new world you've stepped into is as isolating as the last, when your heart is broken, and your future is unclear, where do you find hope?

Finding Eden is a story of strength, discovery, forgiveness, and undying love. It is about believing in your destiny and following the path that leads to peace.
Eden and Calder made it out alive, but not without battle wounds. With their hearts torn apart, they still have to keep moving, keep living. But how do you do that when your other half isn't there?
In this continuation of one of the most epic love stories, we learn that the path towards love and happiness isn't an easy one, a forgiving one or even a clear one. Both have been through so much already, though now slowly the healing can begin. They are free, free to do what they want, explore who they are, and find that happily ever after. While the first two might seem easier, it's that last one that will never be quite there.
Still through it all, hope is what kept me going. The fact that you have these two young but strong people, for whom quitting was never an option and the only reason they go on is their love for each other. So many different feelings you get to experience throughout this tale, from the highest high to the lowest low and everything inbetween.
Reading order and purchase links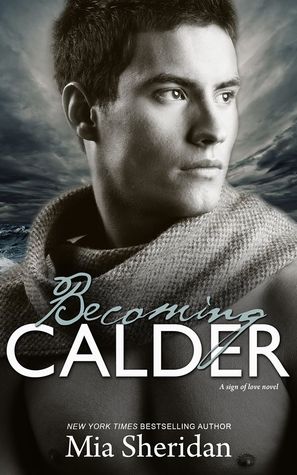 Mia Sheridan is a New York Times, USA Today, and Wall Street Journal Bestselling author. Her passion is weaving true love stories about people destined to be together. Mia lives in Cincinnati, Ohio with her husband. They have four children here on earth and one in heaven.