The Kiss that Changed My Soul
Thank you so much for having me on your blog! I loved sharing my debut novel, Effortless With You, with the world and I'm out of my mind excited to finally be sharing the sequel to Justin and Lucy's love story, Perfectly Messy.
After writing a great handful of kissing scenes between my two books, I thought it was finally time to spill about my own kiss that changed my world. Let me bring you back almost thirteen years, to my sixteenth summer. You see, I had a crush on this guy. … Wait, who am I kidding? It was the guy! This is the guy who could open his mouth and sing a few notes and seriously have girls buckling at the knee and lining up for his autograph after shows. I am not over exaggerating. Girls would line up! Right in
front of me.
I, however, was not one of those girls. You see, I was his friend. * sigh * That's right, a friend. We were too chummy for me to actually ask for his autograph, even though I totally wanted one. But I did ask him to sing for me, a lot. You see, I fell for the high school rock star. Hook. Line. Sinker. I was gone. But it was safe to like him. He was dating an upper classmen. He was so out of my league, with his gorgeous green eyes, dark hair, and five o'clock shadow (a bit Justin-esque in coloring, to be honest). He was mature and one of the smartest guys in school.
This is really him!
He was the best crush to have because there was no way on Earth that he would ever consider me that way. I was his friend--- the girl who sat next to him in US History.
The girl who kept his secret for a full week after that upper classmen broke up with him before word got out to the rest of the school. The girl who so desperately wanted to hug him when his heart broke, but couldn't because she was afraid if she did that she wouldn't be able to let him go. Then suddenly, things changed. I was the girl he offered to drive home from school. When he called me for the first time, I was the girl who hung up on him. I can't tell you how many fake phone calls I'd gotten from other guys pretending to be him as "pranks." But then he called back. "No really. It's me. Do you want to go grocery shopping?" That's right folks. He asked me out to the grocery store.
Suddenly, I became the girl he invited over to his house. The girl he took to grab Chinese food (Confession: I'm actually extraordinarily gifted at convincing people to bring me Chinese food so this wasn't completely out of the ordinary). And then, somehow, I was the girl sitting next to him on the couch, many months after his huge break up. My heart seared, wondering how I'd ever endure another minute of just being friends. But then voices came from above, urging us to kiss. Angels? Nope. The two guys in our class that absolutely hated one another actually worked together to make this the most embarrassing moment, ever. So I looked at him. He looked at me. I laughed. Then suddenly, our legs were touching. Touching people!
And then his nose bumped my cheek and he moved in for the kiss. Oh my goodness, that kiss rocked my soul. His lips touched mine and I changed. We both changed. Bonded and ready to face what life would throw our way, no matter how complex or hard it got.
All sealed in that first kiss while the two enemies cheered down through the vents above. (I assume they must have had eyes on the situation from somewhere, which is absolutely mortifying now that I think about it.) Anyway, that's the type of kissing I like to write about. The type that matters to the soul. You'll find kisses like that in Perfectly Messy. There's one in particular that rocks me to my core. Now if you will please excuse me, I need to go ask that guy for his autograph. I still don't have one. … Unless you count the one on our marriage certificate. Yeah. I'd say that counts. ☺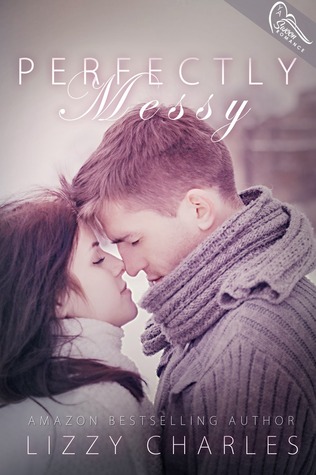 Popularity isn't everything it's cracked up to be. Justin Marshall knows this better than most. For the captain of the basketball team, small business owner, and son of Minnesota's next governor, life can get pretty overwhelming. But Justin can handle anything as long as he has Lucy, the girl who fell for the man he's trying to be.

But for Justin and Lucy, finding time together proves challenging. Stolen kisses and whispered promises just aren't enough. That is, until scandalous photos of the couple are leaked to a press intent on creating a juicy scandal during Justin's dad's gubernatorial campaign. And when Lucy becomes fair play for the tabloids and gossip pages, Justin does the only thing he can to protect her: he breaks her heart.

For Lucy, junior year is everything she hoped it would be: new friends, second chances, and a boyfriend she can't stop kissing. That is, until the boy she's pretty sure she loves chooses the life his family wants for him, over her.

Now it's up to Lucy to teach him what it really means to have everything. Because for Justin, being who everyone needs him to be just might cost him the one person he can't live without.
Effortless With You - Reading order and purchase links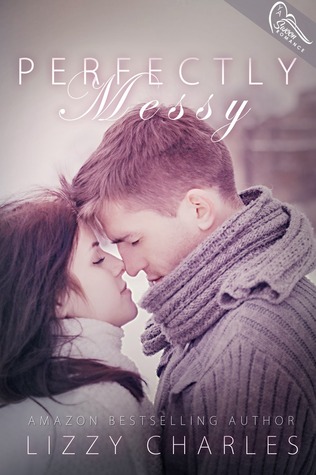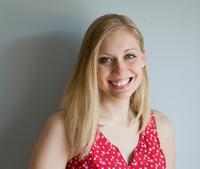 When Lizzy Charles isn't scrambling to raise her two spunky toddlers or caring for premature and sick babies as a neonatal intensive care nurse, she's in a quiet corner writing or snuggled up with a novel and a few squares of dark chocolate. Black tea keeps her constant and she loves guacamole. She married her high school sweet heart, a heart-melting musician, so it's no surprise she's fallen in love with writing contemporary YA romance novels.