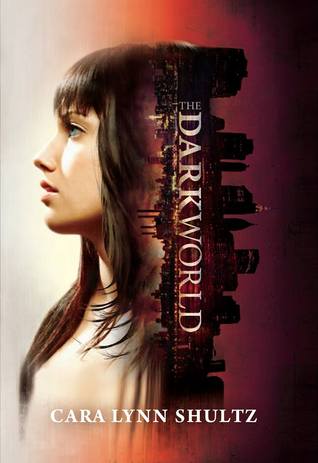 Paige Kelly is used to weird--in fact, she probably corners the market on weird, considering that her best friend, Dottie, has been dead since the 1950s. But when a fire demon attacks Paige in detention, she has to admit that things have gotten out of her league. Luckily, the cute new boy in school, Logan Bradley, is a practiced demon slayer-and he isn't fazed by Paige's propensity to chat with the dead. Suddenly, Paige is smack in the middle of a centuries-old battle between warlocks and demons, learning to fight with a magic sword so that she can defend herself. And if she makes one wrong move, she'll be pulled into the Dark World, an alternate version of our world that's overrun by demons-and she might never make it home.
The Dark World starts off slow. We get to know Paige by following her day to day life, which includes talking to ghosts and having to deal with annoying peers. It's clear from the beginning that Paige is a good character with a great sense of humor, so it was very easily to connect with her.
Things start getting interesting when Paige gets attacked by a demon during detention. When the cute new boy, Logan, comes to her rescue, things finally start progressing. Turns out that Paige isn't just ordinary, the talking to ghosts things is really nothing when you're about to become a major pawn in an centuries-old war between warlock and demons.
Slowly you get to know more about the Dark World and this battle, not necessarily between good and evil, rather bad and less bad. You just don't want the demons in charge of the Dark World, so pretty much anyone who wants to destroy them should be better.
Now Paige doesn't want to become a pawn and so a friendship starts between her and Logan. He is mostly her bodyguard and helps her train to defend herself. Which means spending many nights alone with him on the rooftop. Can you say romantic! At first it's all very business, but we already know Paige thinks he's cute, add saving her life and any girl would be ready to swoon. Trust me, the guy is definitely swoon worthy!
Logan obviously isn't a regular seventeen-year-old, though he's even more special as we get to know him better. He's used to living on the outside, never making friends, just protecting the necessary people and of course killing demons. This is the first time actually he even talked with a target a.k.a. Paige and what happened next was not something he was expecting. Logan's back story was interesting and gave him more depth, showing us he's more than a demon slayer. Sometimes with these characters who are trained for a certain purpose, they often seem older and more experienced. It was nice to see that sometimes Logan can be a regular clueless seventeen-year-old kid.
I really liked this growing romance between them, it is so obvious and you're waiting for one of them to make that first move. This all leads into some adorable scenes that made me go all "aww" and "he's the best" and just made me swoon, making me want my own demon slayer. It's pretty intense what is happening between them, but it isn't instant, so I could totally go with it. These two together makes complete sense to me.
While they are caught up in each other, the demons are still plotting away. Paige isn't out of danger yet and that last chapter really took me by surprise. There is definitely a change of paces throughout the story. The getting to know Paige and the parts with Logan are a bit slower, while the action scenes make for a good variation. I will definitely be reading the rest of this series!
3.5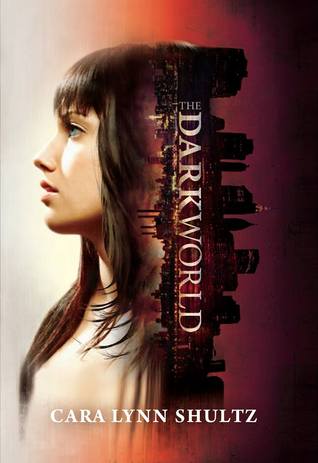 Cara Lynn Shultz is the author of Spellbound and Spellcaster. She's a proud graduate of Fordham University and her work has appeared in Teen People, PEOPLE.com, Alternative Press, The Guardian UK, and countless posts on Facebook and Twitter. She lives in her native New York City with her husband, cat, and eight million other people.