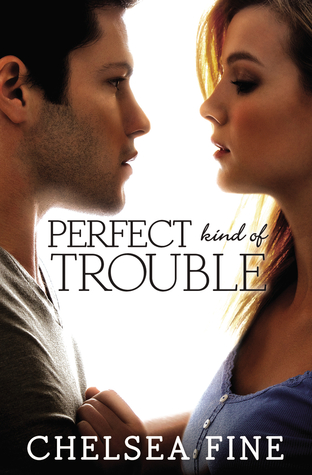 Sometimes when perfect falls apart, a little trouble fixes everything . . .

Twenty-one-year-old Kayla Turner has lost everything. After spending most of her life taking care of her ailing mother, she just wants to spot a glimmer of light at the end of the tunnel. So when her late father-a man she barely knew-leaves her an inheritance, she finally breathes a sigh of relief . . . until she learns the inheritance comes with strings. Strings in the form of handsome playboy Daren Ackwood, her father's protégé. To see any of her inheritance, she's forced to team up with him. From his expensive car to those sexy dimples, Kayla's seen his type before. But Daren isn't who he seems to be . . .

Struggling to make amends for his family's mistakes, Daren has a life more Oliver Twist than Richie Rich these days. He's beyond grateful that James Turner included him in his will, but working with Turner's princess of a daughter to fulfill his cryptic last wish is making Daren wonder if being broke is really so bad. Still, she's just as beautiful as she is stubborn, and the more time he spends with Kayla, the less it feels right being without her. Soon Daren and Kayla begin to wonder if maybe the best gift Kayla's dad could have left them . . . was each other.
We first met Daren and Kayla in Best Kind Of Broken, though it was more of a glimpse of their current situation. So it's not necessary to read the previous book, before starting Best Kind Of Broken. It did catch my interest and made me wonder what in the world was going on.
Kayla is returning to Copper Springs for the funeral of her father. The last time she spoke with him was over five years ago, so there is a lot of anger and resentment towards him. She didn't even know he was sick, but here she is, ready for some closure.
Daren is also at the funeral. It had been months since he talked to Old Man Turner, so his dead came as quite a surprise. He considered this man nearly like a father, so it's pretty hard to deal with.
We kind of have a pride and prejudice thing going on between these two. Daren is convinced that Kayla is a heartless spoiled princess. While she thinks Daren is a very rich player. Though both couldn't be more wrong. Well the player part is right, the rest definitely not.
These misconceptions make for loathing at first sight and is a perfect base for this little adventure. Kayla's dad apparently left them a message in his will. They are to receive money (no amount is mentioned), but they have to find this money by being cuffed together. Since both of them are out of options and beyond broke, they agree with the conditions. So their adventure begins and it's an interesting one. It's of course over the top, but also very hilarious and intense, since it takes a bit longer than they thought.
Being cuffed together forces Kayla and Darren to communicate, so slowly it becomes clear that they were wrong about each other. This also results in them getting closer, not just physically. Though there is that part as well and it's steaming. The banter and tension between them is fabulous and very entertaining to read. They start opening up to each other and my heart broke for what they had been going through. Really nothing is what it seems and you just hope that these two troubled people can come together.
The journey definitely wasn't easy and I loved seeing these two characters grow throughout the story. Told from both their POV it was very interesting to get to know Kayla and Daren, where they were from and how that past shaped them. Then seeing the development they went through, only made me love them even more. I really liked the book. Chelsea Fine told us a wonderful story, with some necessary humor to keep it from becoming too dark.
Finding Fate - reading order and purchase links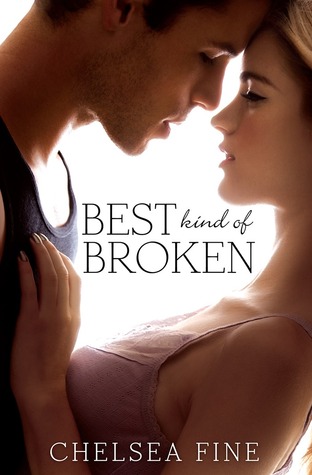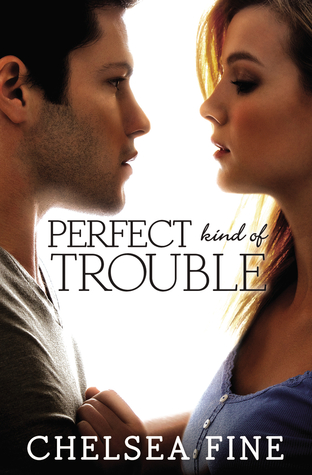 Chelsea lives in Phoenix, Arizona where she spends most of her time writing stories, painting murals, and avoiding housework at all costs. She's ridiculously bad at doing dishes and claims to be allergic to laundry. Her obsessions include: superheroes, coffee, sleeping-in, and crazy socks. She lives with her husband and two children, who graciously tolerate her inability to resist teenage drama on TV and her complete lack of skill in the kitchen.