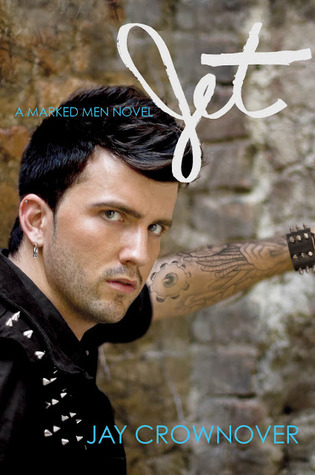 With his tight leather pants and a sharp edge that makes him dangerous, Jet Keller is every girl's rock and roll fantasy. But Ayden Cross is done walking on the wild side with bad boys. She doesn't want to give in to the heat she sees in Jet's dark, haunted eyes. She's afraid of getting burned from the sparks of their spontaneous combustion, even as his touch sets her on fire.

Jet can't resist the Southern Belle with mile-long legs in cowboy boots who defies his every expectation. Yet the closer he feels to Ayden, the less he seems to know her. While he's tempted to get under her skin and undo her in every way, he knows firsthand what happens to two people with very different ideas about relationships.

Will the blaze burn into an enduring love. . . or will it consume their dreams and turn them to ashes?
After Ayden almost propositioned Jet last year and him turning her down, because she's just too good and he would ruin her, things have been a little tense between them. It doesn't help of course that they are now living in the same house and she has a front seat to all the girls doing the walk of shame. She needs to remind herself over and over again, he isn't the guy for her. Though things aren't that easy for him either, every time she opens her mouth that Southern accent has got him all worked up.

The tension can only grow so much, before there is a combustion and what an explosion it is. Sexy and hot doesn't nearly begin to describe what happens between these two. Ayden finally gets what she wants, though Jet doesn't really fit into her whole five-year-plan, she can no longer deny him. When Jet wants to deepen their connection and might even want to take things serious, it seems Ayden is not ready for that.

I was really surprised by what she was hiding. The only she took with her from back home was her accent, everything else stayed back. Ayden is no longer the same girl and does not ever want to revisit that. Unfortunately the past always has a way to find you. Keeping everyone at distance, including Jet, is the safest, even if this means breaking both their hearts.

Jet past hasn't been easy and his parents weren't really a prime example of a healthy relationship, leaving him with a lot of doubts. Still Jet is passionate in all the things he does in life and gives it his all, which now includes Ayden. At least that is what he hopes. For a relationship both parties need to want it and put in the effort, things certainly aren't that easy for them.

Ayden was a bit of a mystery to me. Her past really took me by surprise, as it was way more serious than I imagined. I had some trouble connecting with her, as she is completely different than I. The struggles I could get, though keeping everyone at a distance, letting no one close enough to really know her, seems hurtful towards the people around her. They all love her, but the past just isn't easy to overcome.

Jet took me by surprise. He seemed such a relaxed kind of guy, which wasn't the case. Intense, passionate, talented, anger management issues seem more fitting for him. Though I absolutely adored those sweet scenes between him and Ayden, showing me he does has a softer side. You just don't want to get on his bad side, I guess.

Jay Crownover has again written a wonderful story. I started reading this a little after midnight and didn't put it down until it was finished. It was so good and I was so tired at the end, but I just needed to finish it.



Marked Men - Reading order and purchase links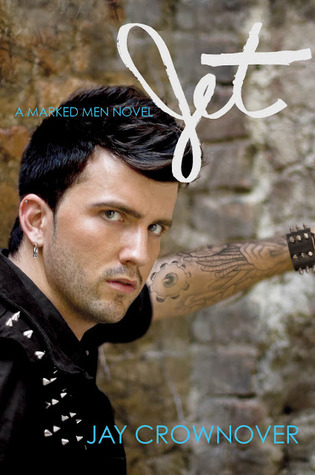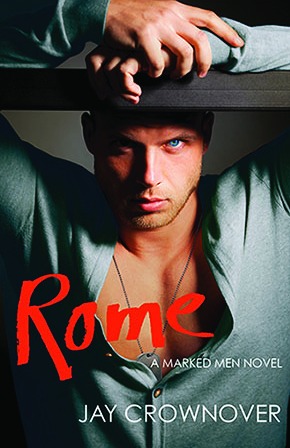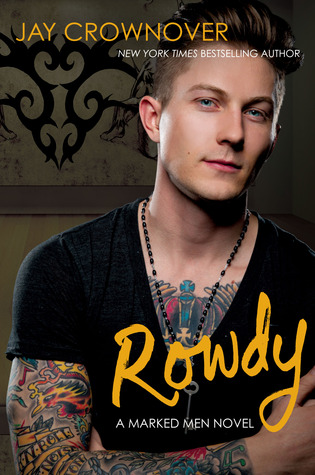 Being native Coloradan is a source of pride if you ask Jay. She loves all the things her home has to offer, and that is why she set her books in this familiar place. Writing about what she knows is why her stories feature plenty of rock and roll and body modification.
Jay has been a bartender since she was in college, spending over forty hours a week watching interactions between men and women. This 9 to 5 job offered great insights into relationships - how they start and how they evolve in a social setting.
This cutting-edge author likes to write New Adult novels because she remembers being in her early twenties and thinking she had it all figured out, only to be proven wrong time and time again. When she looks back, she see's that those years defined who she is today, and, good or bad, those decisions ultimately set her current path.