The wait is over! ONE MORE CHANCE is here!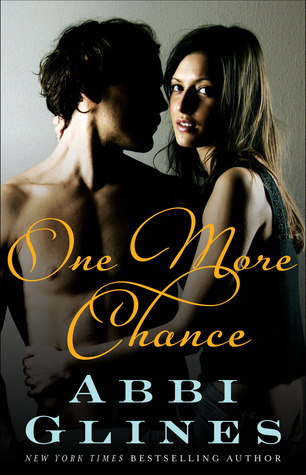 Grant Carter did everything in his power to convince Harlow Manning that he was a good guy. More than a smooth-talker and someone she could trust. He had to overcome his reputation as a playboy, and his history with Harlow's half-sister, Nan, a woman with a reputation of her own.

Harlow had taken the chance, falling hard and fast for the guy who thrilled her with his all-consuming desire. After a lifetime of avoiding bad boys like Grant, she had opened herself to the possibilities of love...

But a life-changing secret has torn them apart, and now Grant and Harlow must decide if they have enough fight to make it work - or if the pain of betrayal has permanently destroyed their future.

Title: One More Chance
Author: Abbi Glines
Publisher: Atria Books (September 2, 2014)
Print Length: 272 pages
Rosemary Beach - Reading order and purchase links
*The Chance books can be read as standalones*
Dec. 2
Since publishing her first novel Breathe in May of 2011, Abbi has also released The New York Times bestselling Seabreeze Series which includes Breathe, Because of Low, While It Lasts, Just For Now and Sometimes It Last, The Existence Trilogy that includes the USA Today Bestseller Ceaseless. New York Times and USA TODAY bestsellers The Vincent Boys and The Vincent Brothers. Last but not least her most popular series to date, Rosemary Beach which includes The New York Times and Wall Street Journal bestsellers Fallen Too Far, Never Too Far, Forever Too Far, Twisted Perfection and Simple Perfection.
When Abbi isn't locked away in her office typing away she is hauling her kids to and from their many social activities. You could say her second job is the Glines Kids personal chauffeur. It's a rather illustrious job.
Connect with Abbi Glines:
Website
-
Facebook
-
Twitter
-
Goodreads