Wattpad Wednesday is a new weekly meme, where I review books that originated on
Wattpad
. So it can be published now and removed from Wattpad or currently still on this site. There is some crazy talent on that website and through this I want to help spread the word :)
By now you must know how much I love this Breaking Series by Nicole Sturgill. With each book they just get better and better.
This is the third in the Breaking Series. Thomas Cooper has lived a hard life since leaving the ranch four years ago. The kind of life that changes a man. Circumstances bring him back to the ranch and to the only family he has ever known and the only woman he has ever loved. Too bad life has long since turned him cold and hardened his heart.
Thomas left the ranch because of Sally. She was only a teenager, too young for him back then, but she made it clear how she felt about him. Not being able to deal with it, Thomas left and joined the Rangers. For the past couple of years he's been leading a pretty dangerous life and the man who returns now is no longer the boy who left.
It's actually by chance that Thomas is returning. He's been gone so long he fears the reaction his return will get, even if it's just temporarily. While most are actually happy to see him, Sally is a bit mixed. She's happy to see him, but kind of hates that he left in the first place.
They are both older now and more grown up. It's clear that things between them aren't yet resolved. Sally has never forgotten Thomas and secretly has been awaiting his return. Now she just has to convince him to stay.
There is a lot of firework between these two. Sally is stubborn and always speaks before thinking thinking. She definitely adds a lot of drama to the story. Thomas has changed while being gone. He's a lot harder and has demons inside that eat at him. It would be safer for them not to be together, but being who they are, it just might work. The journey definitely isn't an easy one and they will both need to make some changes if they want this to happen.
I really like the change in Thomas actually, because it makes him a more complex character. The same with Sally, her words often gets her into trouble and it's interesting to see how she deals with the consequences. Which are mostly not good.
So we have all the love stuff between Sally and Thomas, but meanwhile there is something else going on with his Ranger job that adds depth to the story. It certainly adds to the drama.What I really love about these stories is that it's not just a love story, there is always something more going on. This adds action, mystery and drama, I love it.
The Breaking Series - Reading order and purchase links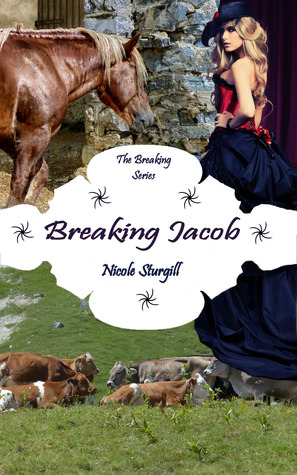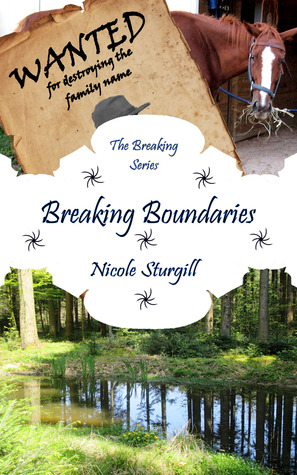 I am a mother of three and wife to an incredible man who makes creating strong and loving male characters in my stories easy. When I'm not chasing my children, spending time with my husband, or taking care of one of my eight animals (including a tortoise, a bearded dragon and a ball python), I am writing. Living in a small Kentucky town, which requires a twenty-five minute drive to simply find a traffic light, creates the need to find escapes and writing does that for me. At times when I'm not writing, I also enjoy four wheeling, hiking, hunting, and spending lots of time outdoors. Life is a constant inspiration and so, I try to live it to the fullest!