Before WICKED was formed, before the Glade was built, before Thomas entered the Maze, sun flares hit the earth and mankind fell to disease.

Mark and Trina were there when it happened, and they survived. But surviving the sun flares was easy compared to what came next.

Now a disease of rage and lunacy races across the eastern United States, and there's something suspicious about its origin. Worse yet, it's mutating, and all evidence suggests that it will bring humanity to its knees.

Mark and Trina are convinced there's a way to save those left living from descending into madness. And they're determined to find it—if they can stay alive. Because in this new, devastated world, every life has a price. And to some, you're worth more dead than alive.
*Do not read this review if you haven't read the previous books*
The Kill Order, eventhough it's a prequel, it's best to read it after you've finished the other three books in the series. It doesn't contain any big spoilers, but some mystery might get lost. So far we've known about the aftermath of the sun flares and the virus called Flare. Now we get to find out how it all started. This takes place before Thomas was even born.
We follow a young man, Mark, and a young woman named Trina. After the sun flares their lives changed and with a little group of new friends they have managed to survive so far. Through flashbacks/nightmares we get an idea of all the events they've been through. When they thought the future started to look brighter, this new illness appears. Not sure what is going on, they know it's bad.
Mark and his friends set out to find out where this virus is coming from and hoping someone has a cure that can save them. The road has become even more dangerous than before. You already know how people get affected, the craziness takes over and nobody stays safe.
Up front you already know this won't be a happy tale. Still just like with Thomas and his friends, you root for them and hope they can find a way out.
The Kill Order is a nice addition to the series. Once again there is a lot of action and that feeling of racing against time. It's a pretty fast read because you're anxious to know what is going to happen next. Mark and the other characters were very likeable and easy to connect with. They are regular humans, with fears and hopes, and you fear and hope along with them. Fans of the series will definitely appreciate this extra book, like I did.
3.5
The Maze Runner - Reading order and purchase links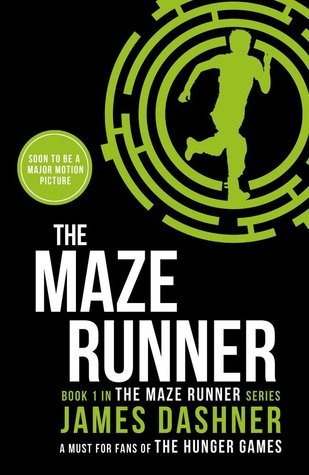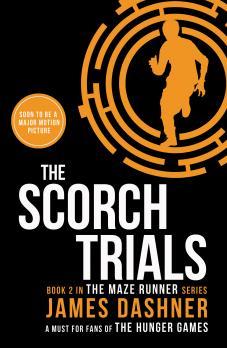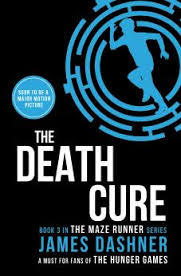 James was born and raised in Georgia but now lives in the Rocky Mountains with his family. He has four kids, which some might think is too many but he thinks is just right. Once upon a time, James studied accounting and worked in the field of finance, but has been writing full time for several years. (He doesn't miss numbers. At all.)
In his free time, James loves to read, watch movies and (good) TV shows, snow ski, and read. (Reading was mentioned twice on purpose.) Most of all, he's thankful that he gets to make a living writing stories and considers himself pretty much the luckiest guy on the planet.