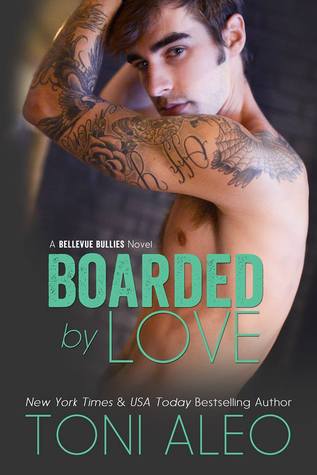 Jude Sinclair here, hockey player for the Bellevue Bullies and lover of all ladies. Hockey's in my blood, and not to sound full of myself, but I'm good at it…really good. The draft is within my reach—it's mine to take—but that's not the only reason people know my name. They know me because of my way with women. They know the score, and I aim to please. I just tend to stay away from repeat performances. In other words, I don't do relationships beyond my family and friends. I'm happy with life. However, I should warn you that my story and how I see it playing out is about to change due to a certain redhead on campus.

She's beautiful. Stunning. Breathtaking.

She's my game changer.

~*~

He's trouble from the moment I see him. I don't know what I'm thinking, but from the moment I meet his gaze, I'm his. It's a scary feeling.

I've never trusted anyone outside my aunt and uncle—and even that took months. I didn't have it easy growing up. My mom was usually strung out, and she didn't give me a second thought. Drugs and the men who paid her were more important to her. It was horrible, but I'm stronger today. Because of my past, security is what I need most. Money assures me that I can take care of myself today, tomorrow, and next month. I don't want to ever be hungry or go without again, so I work hard for every penny.

Oh, by the way, I'm Claire Anderson. I'm a hard-studying sophomore at the University of Bellevue, dancer for the school dance team, and a burlesque dancer at a club, but that's my secret.

You may think you know how our story ends, but you have no clue. It's not easy falling in love… or living happily ever after. At first it may seem so, but when is anything worth having ever won without a fight?
Especially when you're boarded by love.
*I received a copy from the author in exchange for an honest review*
Boarded By Love is exactly what you've come to expect from Toni Aleo, which is bloody brilliant.
While it is not necessary to read Breaking Away first, because Claire's problems and past get rehashed here, I do recommend it. In Breaking Away you get to really experience what she's been through and what place, emotionally, she comes from. Though if you want to read Breaking Away, I also recommend reading the rest of the Assassins series first. Have I mentioned how much I love this series? Just buy them and read them all.
So for the old fans, we do get to see some familiar faces, though no worries new fans there not a huge part of the book. There are also a lot of new characters and a whole new setting at the University of Bellevue. The most important new character being Jude of course. I absolutely love that name and kept singing 'Hey Jude' by the Beatles all next day. He's NHL material, though currently still living up the good life at college. As captain of the hockey team, added up with his good looks and charms, ladies have not yet found any incentive to say no to him. Which Jude likes very much as he loves the ladies. The only thing that could make his life currently even better is Claire.
Claire didn't have a good childhood. It's only been the last three years since her life has turned around for the better, thanks to her uncle Phillip and Reese. Though it becomes clear it's still a difficult issue. She craves stability and independence, even though she knows her uncle would never let her down. It's not completely rational and she realizes this, but cannot help herself. To me this screams insecurity, mostly insecure in other people loving her and not failing her. Which is so contradictory with her self-confidence. Dancing is one of the most important parts of her life. Claire is really, really good and she knows it. It's that confidence and her booty that attracts Jude.
From the moment these two meet you know it's going to be explosive. Jude has a bad reputation, though he's definitely not a bad. Like I said, he loves the ladies a lot. When he sees Claire laugh at something, it feels like he was struck by lightning. There is a certain intensity in him wanting her. He wants her to get down and dirty, sure, but this time it's more and it seems like no one wants to believe him, including Claire. I too had some trouble believing this, because it all happens so fast. While I wouldn't call it instant love, it's very close to it and as you know I'm not the biggest fan of that. You need to look at the context and remember that they are young, hopeful and optimistic. It was a minor issue to me, though they did often make me feel giddy.
There is a certain silliness about their relationship, reminding me a bit of a Disney story. You can practically see the singing birds fly around their heads, it's all so positive and happy. I really loved those parts of them just hanging out, getting to know each other and do fun stuff. You get to see this relationship grow and that's important to me. Of course there is some minor trouble with some jealous girls and Jude is apparently not as easy-going as he likes to think. The biggest part of drama, to me, came from Claire. You see this slowly developing throughout and now it's going to go badly at some point. Every story needs its drama and every couple needs it to grow together and become stronger. So brace yourself for the last part of the book, 'cause some of you might cry.
Jude was a big surprise to me. That guy does a complete 180 in a matter of a chapter and it took me a while to believe this change. Though I very much love his hotness and the fact that he's so open and honest. When he decides to go for it or after someone, he lets the whole world know and will do whatever is necessary. Adding the fact that he's so protective of his family, his obvious hockey talent and a body filled with tattoos, Claire can call herself a very lucky girl.
After finishing Breaking Away, I just assumed Claire's life would now be okay. She would find someone and live happily ever after. The love of her new family would have made it all better. So I was a bit surprised of her getting her own story and did wonder how this would all play out. Claire's confidence in her body and her abilities are admirable and inspiring. Beneath that shiny exterior though, there is still something holding her back from people, including her family. This clearly pointing out that sixteen years of hurt cannot be erased in three years and that some things just need more time and more loving to become a real thing of the past. Her journey was at times frustrating, but I'm mostly glad with the way things turned out in the end.
I'm just so happy we're getting more hockey stories. This time a younger generation and I love it. Toni Aleo has done an amazing job. To me this story felt like a New Adult version of the Assassins series. The plot is different though, no worries. We get those great elements that we're used to from her and now she's just added angst, silliness and self-discovery to it. It's still mature enough or has a sense of nostalgia that the "older" readers can relate to. So a book that everyone can and must read!!!
4.5
I can still taste her on my lips.
I swear. The taste hasn't left me since I kissed her less than twenty-four hours ago, neither has the hard-on. She has me completely wound-up tight, whacking off till my dick is raw and wishing like hell to get in her pants. When I walked in to find her in only a sports bra and shorts that should be illegal… Well, I'm surprised I'm still vertical.
God, she is fucking hot.
Her long red hair is in a mess on top of her head with a cute little black bow at the base. She stands with such amazing confidence while the other girls cover their stomachs with their arms or slouch to the side, but not Claire. No, she stands proud, beautiful, and man, I just want to rush over there and touch her again. I still can't believe she kissed me senseless then ran off without a second glance. While I don't mind being used, I wasn't done.
I need her. On me. Beneath me. Anywhere on me. Now.
I can't take my eyes off her. I'm supposed to be watching some girl dance, but there is no way. Not with Claire in the room. She stands with the brunette from her Facebook. She's even prettier in person, but she holds no candle to Claire. Hell, no one does. I watch as they talk, and the love just shines out of the brunette's body for her. It's crazy to watch. It reminds me of my mom's love, and I figure it's her mom. I need to ask because I have to know. I don't know what it is about this feisty little redhead, but I want to know her ins and outs. Then I want to sleep with her. Continually. And then some more.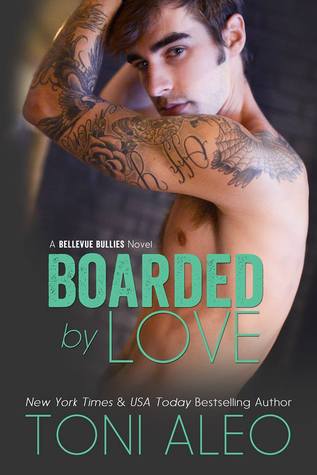 Assassins - Reading order and purchase links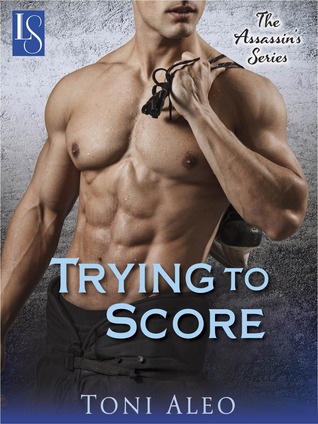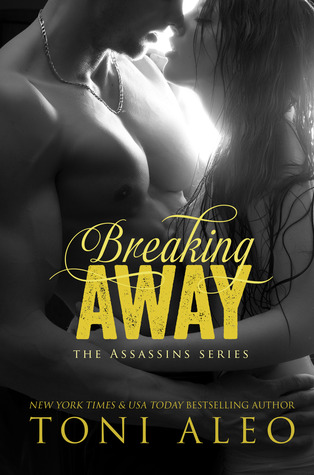 Toni Aleo is the author of the Nasvhille Assassins series: Taking Shots, Trying to Score, Empty Net, Falling for the Backup, and Blue Lines.
When not rooting for her beloved Nashville Predators, she's probably going to her husband's and son's hockey games and her daughter's dance competitions, taking pictures, scrapbooking, or reading the latest romance novel.
She lives in the Nashville area with her husband, two children, and a bulldog.