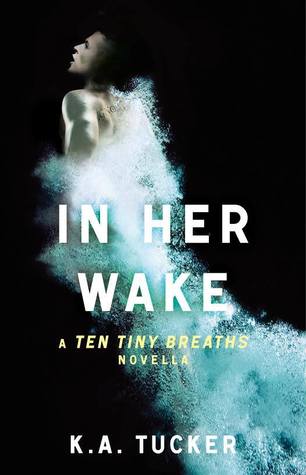 Before you knew him as Trent in Ten Tiny Breaths, he was Cole Reynolds—and he had it all. Until one night when he makes a fatal, wrong decision…and loses everything.

When a drunken night out at a Michigan State college party results in the death of six people, Cole must come to terms with his part in the tragedy. Normally, he'd be able to lean on his best friends—the ones who have been in his life since he could barely walk. Only, they're gone. Worse, there's the shattered body of a sixteen-year-old girl lying somewhere in a hospital bed, her entire life ripped from her because of a case of beer and a set of keys.

Everyone assures him that they know it wasn't intentional, and yet he can't ignore the weight of their gazes, the whispers behind his back. Nor can he shake the all-consuming guilt he feels every time he thinks of that girl who won't so much as allow him near her hospital room to apologize. As the months go by and the shame and loneliness festers, Cole begins to lose his grip on what once was important—college, his girlfriend, his future. His life. It's not until Cole hits rock-bottom that he can begin to see another way out of his personal hell: forgiveness.

And there's only one person who can give that to him…
I absolutely love the Ten Tiny Breath series, with the first book being my favourite. A story that will break you heart and leave you feeling raw. A story you will not be able to forget and always there in the back of your mind.
It is best to read Ten Tiny Breaths before In Her Wake. There is this one important piece of information that was a major twist in Kacey's story, that would get spoiled by reading this book first.
That turning point was one I never saw coming and it took me a while to come to grips with what Trent had done and why. So of course I was very much interested in reading his point of view up until that moment. Getting to understand why he would do such a thing, what motivated him.
Once again K.A. Tucker does not disappoint. Kacey clearly wasn't the only one who never made it out of the accident quite alive. Because Cole made one mistake, and that mistake costed six lives. Kacey lost her parents and friends, but Cole also lost people he cared about. We get to see the impact of that mistake on his life and the people around him.
Cole died in that accident, he will never be that same guy again. To me it became clear that Cole wasn't dealing with what had happened, he never tried to place it and move on. Therefore he recognizes it in Kacey, but while she has her anger, he just wallows in guilt and depression. The actions he then undertakes are in no way healthy, but these are the actions of a broken man, so they are hard to judge.
This part of their story definitely isn't a happy one. My heart broke all over again for this young man and his eagerness for forgiveness. He broke her and now he feels he needs to make her whole again. When I read that last sentence I started rereading Ten Tiny Breaths again, because I needed that reminder that in the end he gets that forgiveness, she lets him in and they get their happy ending.
Ten Tiny Breaths - Reading order and purchase links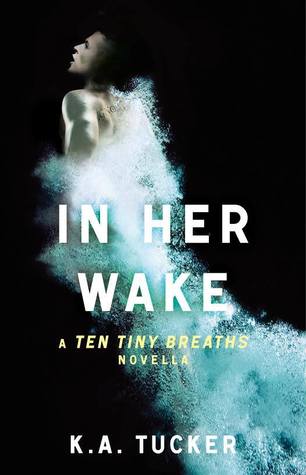 Born in small-town Ontario, Kathleen published her first book at the age of six with the help of her elementary school librarian and a box of crayons.
She is a voracious reader and the farthest thing from a genre-snob, loving everything from High Fantasy to Chick Lit.
Kathleen currently resides in a quaint small town outside of Toronto with her husband, two beautiful girls, and an exhausting brood of four-legged creatures.