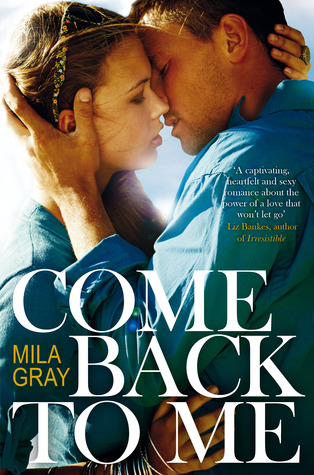 Home on leave in sunny California, Marine and local lothario Kit Ryan finds himself dangerously drawn to his best friend's sister, Jessa - the one girl he can't have.

But Kit's not about to let a few obstacles stand in his way and soon Jessa's falling for his irresistible charms.

What starts out as a summer romance of secret hook-ups and magical first times quickly develops into a passionate love affair that turns both their worlds upside down.

When summer's over and it's time for Kit to redeploy, neither Kit nor Jessa are ready to say goodbye. Jessa's finally following her dreams and Kit's discovered there's someone he'd sacrifice everything for.

Jessa's prepared to wait for Kit no matter what. But when something more than distance and time rips them apart they're forced to decide whether what they have is really worth fighting for.

A breathtaking, scorchingly hot story about love, friendship, family and finding your way back from the edge of heartbreak.
Come Back To Me has been published for a while now on e-book and has been getting some
stellar reviews
. I also loved Kit and Stella's story. Jessa and Kit are amazing and their romance was
wonderfully swoon worthy
. Now
Come Back To Me is out in paperback in the UK
. US and Canada will need to wait 'till December '15 and Australia can buy the paperback next month.
"One of the best New Adult novels I have read!" - Leanne Elle
" I wish there were more books like Come Back to Me. I can only hope that Mila Gray will contribute more to the genre of New Adult." - Kristen @ Pretty Little Pages
"The best kind of romance, character growth and family bonds in a novel that gives you all the feels and more." - Siiri @ Little Pieces of Imagination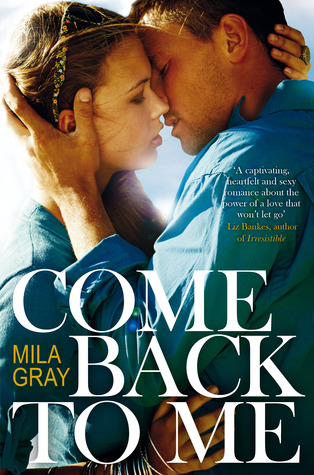 Mila Gray is the pen name for Sarah Alderson, author of Hunting Lila, Losing Lila, The Sound, Fated and Out of Control.
Originally from London she has lived in Bali for the last four years with her husband and daughter.
As well as writing young adult fiction under the name Sarah Alderson and adult fiction under the name Mila Gray, she also writes screenplays.