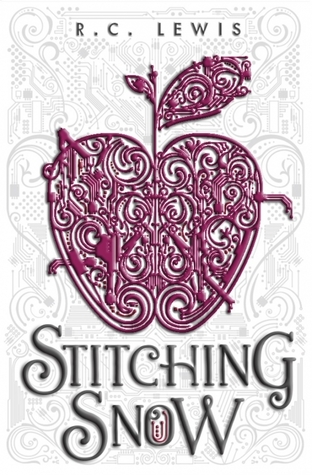 Princess Snow is missing.

Her home planet is filled with violence and corruption at the hands of King Matthias and his wife as they attempt to punish her captors. The king will stop at nothing to get his beloved daughter back—but that's assuming she wants to return at all.

Essie has grown used to being cold. Temperatures on the planet Thanda are always sub-zero, and she fills her days with coding and repairs for the seven loyal drones that run the local mines.

When a mysterious young man named Dane crash-lands near her home, Essie agrees to help the pilot repair his ship. But soon she realizes that Dane's arrival was far from accidental, and she's pulled into the heart of a war she's risked everything to avoid. With the galaxy's future—and her own—in jeopardy, Essie must choose who to trust in a fiery fight for survival.
I requested this book a couple of months ago and while I remembered it had something to do with snow white, I didn't really remember the specific synopsis. So everything was a surprise to me and I actually recommend to start reading this, without looking at the synopsis. That cover is pretty enough to convince you anyway.
The thing with stories being retold over and over again, it becomes dangerous to not read the same story over and over again. It isn't easy to find an unique approach and still stay true to the original story. R.C. Lewis managed to do this. I really liked this science fiction angle on Snow White and the fact that she's a techie just speaks to my inner geek.
You already know the big lines of the tale of course, but it now has a bit more depth, more action and more emotion. Snow is not a damsel in distress. She's a strong and independent young woman. When a stepmother tries to kill you multiple times, you run and regroup, though at first she has no intention of returning. When that choice gets kind of taken out of her hands, Snow isn't one to back down.
One of the more fun parts is how the seven dwarfs are replaced with seven drones/robots. Snow has created them herself and well they each have their unique personality that adds some subtle humor. The prince is called Dane and there is kissing awake the princess, though I love how R.C. Lewis spun that epic moment. Dane and Snow actually don't like each other very much in the beginning, but slowly they get to know each other and all these feelings start to bubble up.
All in all a unique retelling of a classic fairy tale, that every age will be able to enjoy.
3.5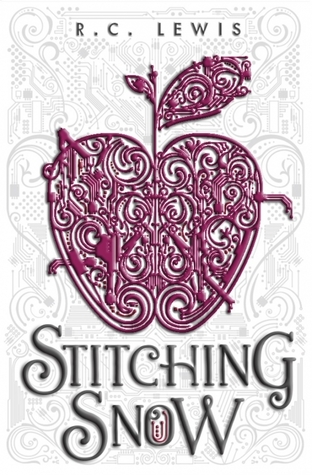 R.C. Lewis teaches math to teenagers—sometimes in sign language, sometimes not—so whether she's a science geek or a bookworm depends on when you look. That may explain why her characters don't like to be pigeonholed. Coincidentally, R.C. enjoys reading about quantum physics and the identity issues of photons.
Her debut novel Stitching Snow is a sci-fi retelling of Snow White, releasing October 14th from Hyperion.