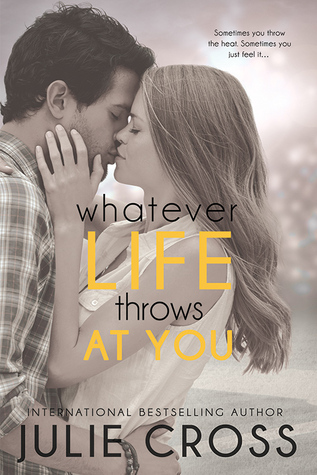 Life loves a good curveball…

Seventeen-year-old Annie Lucas's life is completely upended the moment her dad returns to the major leagues as the new pitching coach for the Kansas City Royals. Now she's living in Missouri (too cold), attending an all-girls school (no boys), and navigating the strange world of professional sports. But Annie has dreams of her own—most of which involve placing first at every track meet…and one starring the Royals' super-hot rookie pitcher.

But nineteen-year-old Jason Brody is completely, utterly, and totally off-limits. Besides, her dad would kill them both several times over. Not to mention Brody has something of a past, and his fan club is filled with C-cupped models, not smart-mouthed high school "brats" who can run the pants off every player on the team. Annie has enough on her plate without taking their friendship to the next level. The last thing she should be doing is falling in love.

But baseball isn't just a game. It's life. And sometimes, it can break your heart…
When Annie and her father move to Kansas City, she sees it as a way of starting over and mostly being far away from her mother. She's not a girl that usually gets into trouble, so besides a couple of misunderstandings she adjust pretty well to her new life. Her father is finally doing what he was meant to be doing and Annie couldn't be happier for him. Still not everything is as secure as she thought as their future kind of depends on how well of a player Jason Brody turns out to be.
But her father is a great coach and Jason is a very talented player, now she just needs to keep her distance from the hottie and not screw everything up for them. Easier said than done of course. Jason is young, hot, talented and also sweet, funny and kind. Before she knows it, her minor crush has turned into something so much more. Which would still be safe, if Jason wasn't feeling the exact same about her.
Start picturing the headlines "rookie player sharing bed with coach's minor daughter," things would be over before you can say "strike." Normally their two year age difference wouldn't be an issue, but now that Jason is a public figure, they have to tread more carefully. They know that going behind everyone's back isn't the right thing to do, Annie is just very afraid of what her father would say and do. Annie and Jason both have so much respect for her father, so his opinion matters a lot.
Due time it becomes more and more difficult to hide things and you're just waiting for it to all blow up. This part definitely showed how young Annie is. If she handled everything more maturely, they might not even be in this situation. Still Annie and Jason are pretty great characters. Annie is very down to earth, a wicked sense of humor and has a bit of a stubborn streak. Her heart is in the right place, but she just needs to learn to think things through.
For the most part the odds are stacked against Jason. He has a bad past, that he's trying to leave behind and his wicked arm is his only shot to make it out. His focus is mostly on baseball and giving it 200% every game. Falling for the coach's daughter was definitely not in his plans. Jason knows the risks involved and that he can lose it all, but this isn't puppy love and denying Annie is not something he can do.
Overall an okay love story. The characters were very pleasant and it was all well written. At times it did feel like things got dragged out a bit too much, making the pace slower. While we do get a very clear view on how the characters are now, it would have added depth if we got to see more of their past, especially Jason's. Still it was an enjoyable read.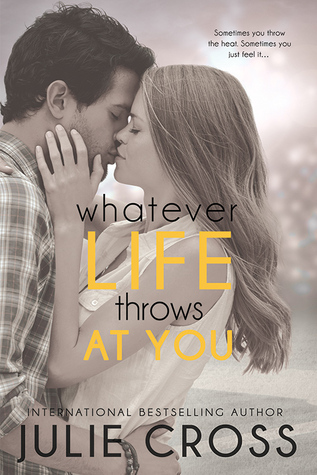 I'm the author of the YA sci-fi trilogy, the Tempest series (St. Martin's Press). I'm also the author of the YA contemporary novel, Letters To Nowhere.
But even more importantly than the above, I'm a fan of books and an avid reader/reviewer. Keep in mind, however, that a review is just one person's opinion, one perspective. My goal is to show as much bias in my reviews as possible because this makes it easier for you to decide if your perspective is similar to mine or different. Everyone's tastes are different. I like books with emotion and believability. I don't mind edgy and heavy themes. I also like humor and quirk. I like weird characters in odd situations.