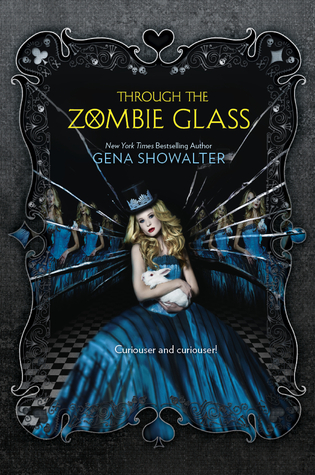 Zombies stalk the night. Forget blood and brains. These monsters hunger for human souls. Sadly, they've got mine...

Alice Bell has lost so much. Family. Friends. A home. She thought she had nothing else to give. She was wrong.

After a new zombie attack, strange things begin to happen to her. Mirrors come to life, and the whispers of the dead assault her ears. But the worst? A terrible darkness blooms inside her, urging her to do very wicked things.

She's never needed her team of zombie slayers more, but ultra bad-boy Cole Holland, the leader and her boyfriend, suddenly withdraws from her...from everyone. Now, with her best friend Kat at her side, Ali must kill the zombies, uncover Cole's secret and learn to fight the darkness.

But the clock is ticking...and if she fails at a single task, they're all doomed.
The story picks up right where the previous book ended. Alice is still recovering from her mortal wound and Cole still feels very guilty about his part in that. His protectiveness over her has gone up another notch and it's driving Alice insane. It even becomes so bad that Cole is taking some distance from not just her but all the other slayers.
When Alice finally gets the clear to join the fight again, well the girl has a knack of attracting big trouble. The zombies are worse than before, more resilient and not so easy to fight. When Alice gets bitten, she survives but it seems she's not completely in the clear yet. There is something still inside her that wants out and hurt her friends. Each day the struggle becomes more difficult and a solution doesn't seem that easy to find.
So there's a lot of the same stuff as in the first book. There is that constant threat from the zombies and the hazmats, Alice and her tendency to get in the worst of trouble and Cole being weird. He finally admits how much he likes Alice and then he goes all cold on her, for honestly a stupid reason. The guy has some major trust and abandonment issues. A good asskicking would be welcome for him to get his head on straight.
Alice is a strong girl, and she has special powers when it comes to the whole zombie thing, so it's a bit surprising she's always the one hurt the worst. I do very much like her relationships with her friends. She's very protective over them and it's clear how much she cares about everyone. Alice lost her family, but now she has a new family.
A good second book, though it doesn't feel so special anymore. There is a lot of angst, some clichés and teen drama, a bit too much for me, but I do think teenagers can appreciate this more. I still enjoyed it, though at one point I did get frustrated with the drama they've created, making me feel too old for this. So that's a very personal feeling and in no way reflects on the writing and the story, which like always was great.
White Rabbit Chronicles - Reading order and purchase links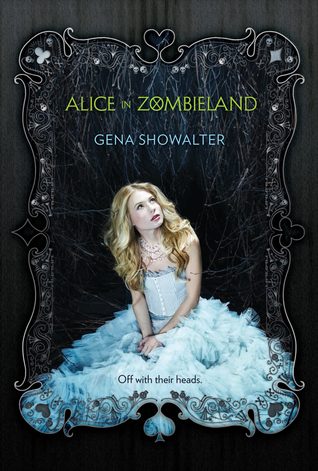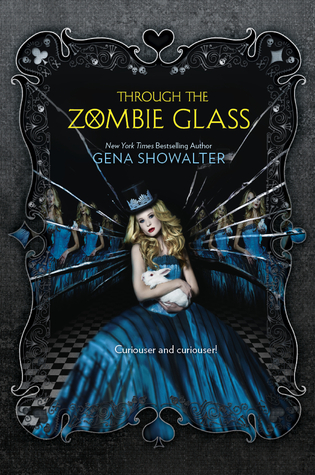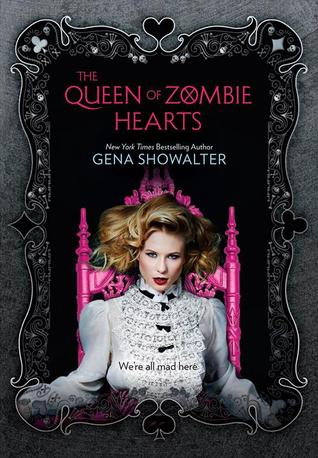 Gena Showalter is the New York Times and USA Today bestselling author of over thirty books in paranormal and contemporary romances, as well as young adult novels. Her series include White Rabbit Chronicles, Angels of the Dark, Otherworld Assassins, Lords of the Underworld, Alien Huntress and Intertwined.
Her novels have appeared in Cosmopolitan Magazine, and Seventeen Magazine, and have been translated all over the world. The critics have called her books "sizzling page-turners" and "utterly spellbinding stories", while Showalter herself has been called "a star on the rise".