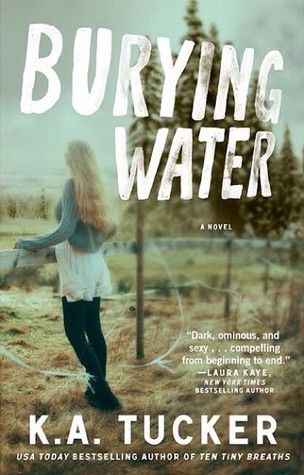 Left for dead in the fields of rural Oregon, a young woman defies all odds and survives—but she awakens with no idea who she is, or what happened to her. Refusing to answer to "Jane Doe" for another day, the woman renames herself "Water" for the tiny, hidden marking on her body—the only clue to her past. Taken in by old Ginny Fitzgerald, a crotchety but kind lady living on a nearby horse farm, Water slowly begins building a new life. But as she attempts to piece together the fleeting slivers of her memory, more questions emerge: Who is the next-door neighbor, quietly toiling under the hood of his Barracuda? Why won't Ginny let him step foot on her property? And why does Water feel she recognizes him?

Twenty-four-year-old Jesse Welles doesn't know how long it will be before Water gets her memory back. For her sake, Jesse hopes the answer is never. He knows that she'll stay so much safer—and happier—that way. And that's why, as hard as it is, he needs to keep his distance. Because getting too close could flood her with realities better left buried.

The trouble is, water always seems to find its way to the surface.
Waking up in the hospital with no memory of how you ended up there or even knowing who you are, is plain scary. Though seeing the end result, maybe it's best Water doesn't remember what has happened to her. Relying on the kindness of the people around her she slowly recovers and starts building a new life for herself in Sisters, Oregon.
Things go pretty well for Water. She really likes the little town and though Ginny, the woman she's staying with, is eccentric to say the least, they get along pretty great. Her social life is currently non-existent, but Water's eyes keep going over next door to the boy under the hood. Jesse's reputation isn't the greatest and a lot of people warn her away from him. Still she can not help but feel drawn to him.
Told from a dual point of view, one in the present and one in the past, we get to discover how Water ended up in the hospital and her new life after that. It's also a clear representation of how different a person she was and now she has been given a clean slate to really start over. Losing ones memory really sucks, though I think she handles it all pretty well.
The one thing that was disappointing, is because we get to read the before, the plot gets spoiled pretty early on. It takes away some of the suspense and now you're just waiting for it all to blow up. Which on it's own wasn't too bad actually, Water is a reasonable person and there is that obvious connection with Jesse. So somehow a lot less drama than expected.
Burying Water is an interesting start of a new series for K.A. Tucker. I actually have no clue, whom's book were getting next. It was beautifully written and the flow just right. If you ever lose your memory and need to start all over, this little town might be the perfect place for that.
3.5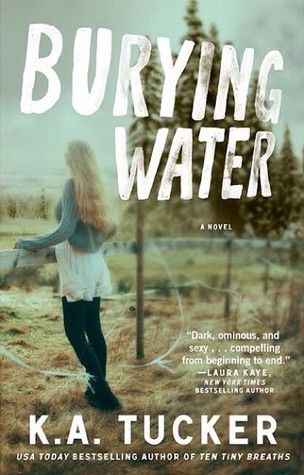 Born in small-town Ontario, Kathleen published her first book at the age of six with the help of her elementary school librarian and a box of crayons.
She is a voracious reader and the farthest thing from a genre-snob, loving everything from High Fantasy to Chick Lit.
Kathleen currently resides in a quaint small town outside of Toronto with her husband, two beautiful girls, and an exhausting brood of four-legged creatures.