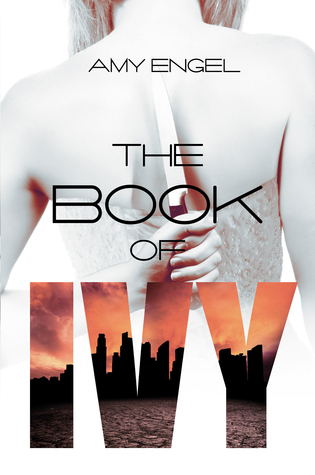 After a brutal nuclear war, the United States was left decimated. A small group of survivors eventually banded together, but only after more conflict over which family would govern the new nation. The Westfalls lost. Fifty years later, peace and control are maintained by marrying the daughters of the losing side to the sons of the winning group in a yearly ritual.

This year, it is my turn.

My name is Ivy Westfall, and my mission is simple: to kill the president's son—my soon-to-be husband—and restore the Westfall family to power.

But Bishop Lattimer is either a very skilled actor or he's not the cruel, heartless boy my family warned me to expect. He might even be the one person in this world who truly understands me. But there is no escape from my fate. I am the only one who can restore the Westfall legacy.

Because Bishop must die. And I must be the one to kill him…
I requested this book on NetGalley before I was invited to join the tour. So I was eager to read this one and I was not disappointed. Honestly I expected it all to be much darker and I truly enjoyed the more lighter parts as well.
Ivy has to mary Bishop and she's not looking forward to it. The idea of marrying so young and to a complete stranger actually has her terrified. Her father and sister have been warning her for years about the awful Lattimers and the horrors girls have to go through while being married. While indeed there are marriages that don't go well, some of the couples also lead a happy life. It's all a bit up to chance.
So Bishop certainly surprises her when he turns out not to be a terrible guy, but even a rather nice one. He sleeps on the couch, he cooks and cleans, and he genuinely wants to get to know Ivy. He might not make my heart race faster, but he's a decent and nice guy. As they grow closer it becomes more difficult for Ivy to keep her mind on her mission. While she still believes her father would be a better leader, she's not so sure anymore about the plan to get him there.
Ivy will need to make some hard choices, and while I expected her choice towards Bishop, I did not see that ending coming and the sacrifice she made. This all to me also proved that while the Lattimers might not be the greatest, neither are the Westfalls. Ivy's father and sister are so focused on destroying the other family, they've turned into conniving and deceitful people, even towards their own family.
I truly enjoyed this tale and I will definitely be reading the sequel. The world building was kept to a minimum and at times I felt it could be a bit more elaborate, but the focus was very much on Ivy and her relationship with Bishop. So the dystopian world is just a starting point for the story. Bishop and Ivy are both nice characters and I was able to connect with them, still what I also noticed is that they aren't spectacular. They are just two teenagers, almost victims of their upbringing and only now that they are away from their parents can they start to discover who they really are. One thing that did kept bugging me, was that we never discover what Bishop does all day and there were a couple of other small questions that were left unanswered. Besides that a rather non traditional dystopian, as in very little action and lots of romance.
3.5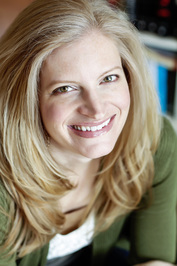 Amy Engel was born in Kansas and after a childhood spent bouncing between countries (Iran, Taiwan) and states (Kansas; California; Missouri; Washington, D.C.), she settled in Kansas City, Missouri, where she lives with her husband and two kids. Before devoting herself full-time to motherhood and writing, she was a criminal defense attorney, which is not quite as exciting as it looks on TV. When she has a free moment, she can usually be found reading, running, or shoe shopping. The Book of Ivy is her debut YA novel.