Nine years ago, things were perfect. Lacey and Karson had found their happily ever after in each other…or so they thought. How do two people who were meant to be move on from that once-in-a-lifetime love?

Lacey has a strength inside her that comes alive with the things she's most passionate about. She's a fighter, a survivor, and has everything she's ever wanted but the one thing that matters most—love.

Karson is doing the one thing he loves most—playing hockey for the Assassins, yet he knows regret. He knows his life has been missing the one thing he walked away from so many years ago—Lacey.

Nine years later, and neither has been able to succeed in moving on from what was, what could have been, and who each of their hearts still beats for. When a chance encounter during a fateful night has their paths crossing again, will the tether still attaching their souls allow them to face the past, present, and a possible future?

Can two people with fate on their side find a way back to each other? Overcome all the obstacles in their way to finally live life together to the fullest?

Or will they let those around them and the circumstances they face, along with questions and doubt, ruin a second chance at the life they both deserve?
Well this story took quite some different turns than expected. Normally Karson is level headed and reasonable, but when it comes to Lacey we get to see this other side of him. Things went south nine years ago, forced apart, but they've never forgotten each other. When they run into each again, Karson takes a big chance showing her all his cards and just going for it, no longer wanting to waste any more time. Sick of her broken heart Lacey gives love another try.
Her family and friends are beyond furious. Seriously it's not even reasonable and logic at all. I agree it's a big and sudden change, but it's like they don't want her to be happy. Her dad especially is just nuts. He loves her, but his fear of losing Lacey is stifling and obsessive. For the first time Lacey isn't within easy reach of her dad, and while she has Karson, she's a bit lost.
The negativity from her family, coupled with a new town and being alone at times, has her doubting her decision. She knows she loves Karson, but she needs time to realize that his love is enough.
Karson made one big mistake in his life and that was letting Lacey go. Regretting the decision from the moment he made, having Lacey in his arms again is heaven on earth. He is so sure of their love for each other, but her doubt is killing him. Time and time again he has to prove it and reassure Lacey. I really felt for him, certainly since everyone on his side is so supportive.
All in all another great romance story from Toni Aleo. Karson is an amazing character and I freaking love his family. Especially his dad rocks! I mostly like his confidence and how he really puts in everything to make Lacey happy. Lacey is different. She has been through so much already, at such a young age, but I love how she used her experience and turned it into something positive. Because of her past, she has had to rely a lot on her family and friends, and without realizing she never broke free from that. Thanks to Karson, a new world has opened up for Lacey. She had a lot of learning to do throughout the book, and I'm happy how she turned out to be.
As always the little check ins with the rest of the Assassin's family are a fun bonus.
Assassins - Reading order and purchase links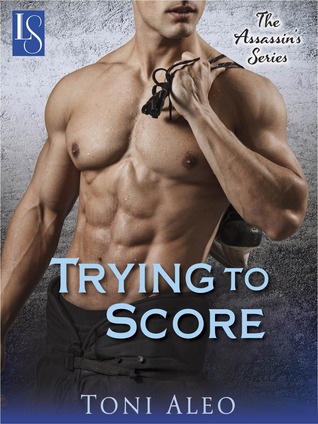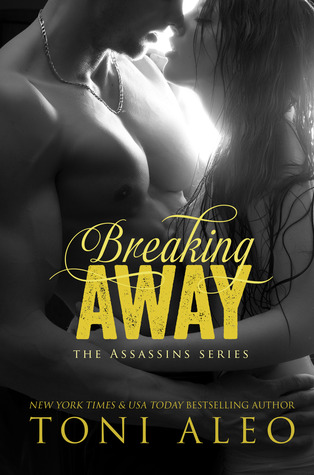 Toni Aleo is the author of the Nasvhille Assassins series: Taking Shots, Trying to Score, Empty Net, Falling for the Backup, and Blue Lines.
When not rooting for her beloved Nashville Predators, she's probably going to her husband's and son's hockey games and her daughter's dance competitions, taking pictures, scrapbooking, or reading the latest romance novel.
She lives in the Nashville area with her husband, two children, and a bulldog.