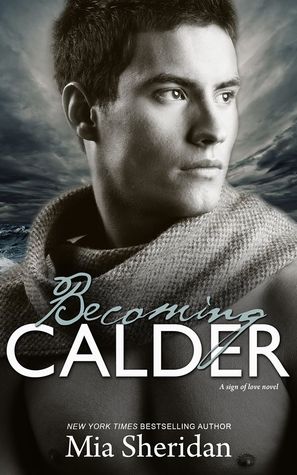 There is a place in modern day America with no electricity, no plumbing, and no modern conveniences. In this place, there is no room for dreams, no space for self-expression, and no tolerance for ambition.

In this place, there is a boy with the body of a god and the heart of a warrior. He is strong and faithful and serves his family honorably. But he dares to dream of more.

In this place, there is a girl with the face of an angel and a heart full of courage. To her family, she is the vision of obedient perfection. But she dares to want that which she has been told can never be hers.

Becoming Calder is the story of good versus evil, fear versus bravery, and the truth that the light of love has always found its way into even the darkest of places . . . From the beginning of time, to the end of the world.
It's not easy to write a spoiler free review for a Mia Sheridan book, but I'm going to try. I will mention a couple of things that aren't in the synopsis, though those are things that already get revealed within the first chapter.
Honestly I have no idea where Mia Sheridan gets the idea for these stories. They all start somewhere very unusual, with unique characters and a plot that you did not see coming. We meet Calder when he's a ten year old boy. Together with his family he lives in a community that has renounced any technology or modern conveniences. The first time Eden gets introduced to all of them, there is immediately that connection between these two young kids. Without nearly even saying one word, they form a rather unconventional friendship.
As the years go by certain things become more clearer for us as a reader to the working of this community and the thoughts that all drive them. Eden and Calder grow up close together and still so far away. Until one day they meet again. From that moment on, it becomes ridiculous to hide that connection between them. When others though start to notice what is going on, they must become more careful. Not everything is as clear and cut free as it might seem.
The love though between these two feels so pure and true, that you can not but fear the forces working against them. With my heart in my throat I watched it all unfold, hoping for their love. Those last couple of chapters broke my heart, still I believe in the strength of their love for each other, that connection between them unbreakable and I'll immediately start reading Finding Eden to see how it all further enfolds.
Reading order and purchase links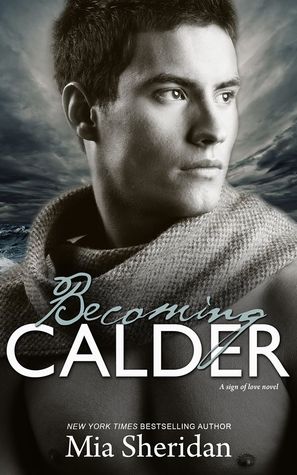 Mia Sheridan is a New York Times, USA Today, and Wall Street Journal Bestselling author. Her passion is weaving true love stories about people destined to be together. Mia lives in Cincinnati, Ohio with her husband. They have four children here on earth and one in heaven.