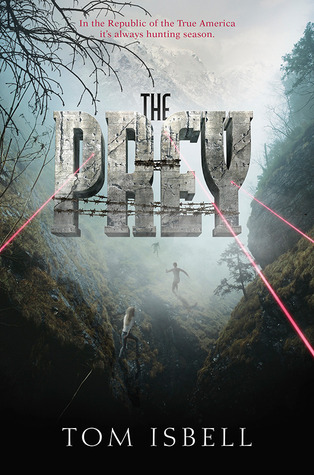 A hot debut trilogy and a riveting story of survival, courage, and romance in a future where creating a master civilization is the only thing prized, no matter the method. After the Omega (the end of the end), 16 year old guys known as LTs discover their overseers are raising them not to be soldiers (lieutenants) as promised, but to be sold as bait because of their Less Than status and hunted for sport. They escape and join forces with a girls' camp, the Sisters, who have been imprisoned and experimented on for the "good of the Republic," by a government eager to use twins in their dark research. In their plight for freedom, these heroes must find the best in themselves to fight against the worst in their enemies.
I wouldn't use the words hot, riveting or romance to describe what is going on in this book. Survival and courage do come out to play once in a while, but not very convincingly. Honestly the lack of consistency in this story is what makes it so difficult to believe.
For example, the Omega happened around twenty years ago. Meaning that there was a nuclear war all around the world, no country was spared. So I'm actually very surprised there are still so many people alive, and the deformities that some have aren't any worse. Even this day and age children are born with one leg shorter than the other, missing a finger, large birthmarks across their face, or underdeveloped limbs. Therefor to me the way they treat Less Than's is just a form of discrimination, certainly if some are just there based on the color of their skin.
Putting that aside for a moment, their life so far haven't been that bad. They live in these big camps, where they go to school and do their chores. Until they become adults and transfer to somewhere else, to enter in society again. Except that's not what really is happening. When a new kid arrives at camp, the LT's discover that they merely exist to be hunted and killed later. Not wanting to die, a couple of them come up with a plan to escape. Which goes way smoother than expected.
Now nearby is another camp. This is filled with girls, and more specifically twins. Their daily life is a bit less pleasant than that of the boys. Drugs experiments are almost a regular occurrence and a lot of them don't survive those. Why they are doing is, is something we never find out. The same for the hunting. There is no clear explanation on what the hell is going on. It just tells us the tale of two groups of these camps, escaping and running towards a new place, where hopefully things will be better for them.
Of course there are people after them. With so many teenagers gone, the bosses sends some hunters after them, to bring them back. Alive or dead, they don't care. That is pretty much it. The dangers they encounter along the way are naturally horrendous, but the kids are surprisingly resilient.
The supposedly romance felt extremely lacking to me. Book and Hope share some connection, but I wasn't feeling it all. Both are actually pretty boring main characters and I just couldn't convince myself to really care. The one character I was interested in to getting to know better, was Cat. He was that mysterious new boy in the beginning of the book, and while we do find out where he came from that was once again it.
There is so much left untold or just simply not explained. I'm missing so much background, not just from this new world, but also from the characters. The story is told from dual point of view, namely Hope and Book's, but I wasn't able to connect with them. Even though there are some terrible things happening, everything stays so superficial that I was bored and didn't care. There was a lot of telling and not enough showing.
Then that ending, without any spoilers, made me want to bang their heads together. The decision they make, mostly just makes me wonder why they didn't do this is in the first place. A bunch of idiots these teenagers can be. To me it seemed that all they've been through was not a total waste, but they should have thought it out better in the beginning. I don't think I will be reading the rest of this series.
2.5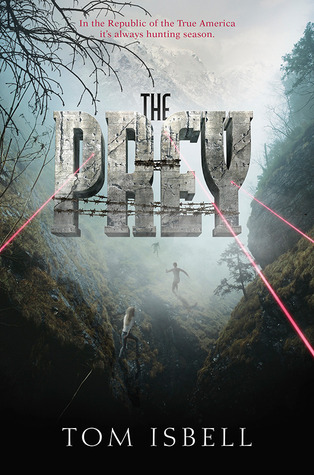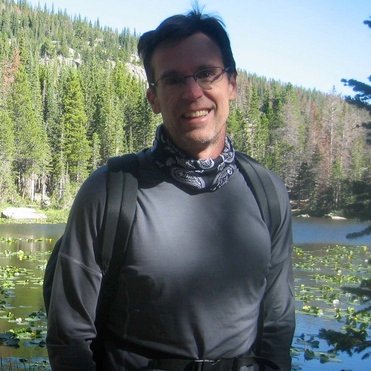 A graduate of the Yale School of Drama and the University of Illinois, Tom Isbell spent his professional career acting in theatre, film and TV, working opposite Robert DeNiro, Ed Harris, Helen Hunt, Lynn Redgrave, Rosemary Harris, Hal Holbrook, Anne Bancroft, Sarah Jessica Parker, John Turturro, Angela Bassett and others. TV credits include Designing Women, L.A. Law, Golden Girls, Murder She Wrote, Coach, Family Ties, Columbo and recurring roles on Jake and the Fat Man and Sisters. Film credits include 84 Charming Cross Road, Jacknife, Clear and Present Danger, The Abyss and True Lies. He was also the subject of a PBS documentary, Starting in Innocence.
He has written and performed three one-person plays, including Me & JFK, which has been produced in New York, Los Angeles and Egypt. With John Ahart, he co-authored Walt Whitman and the Civil War, which premiered at the Great American People Show in 1995.
As a director, Isbell has taken two productions to the Kennedy Center as part of the Kennedy Center American College Theater Festival (KCACTF): Dear Finder, a documentary play about the Holocaust, and The Movie Game, written by Adam Hummel. He is the former National Playwriting Program chair for Region V of KCACTF.
An associate professor at the University of Minnesota Duluth, he was recently named the Albert Tezla Scholar/Teacher of the Year, as well as a Horace T. Morse Distinguished Teacher, the highest undergraduate teaching honor given within the University of Minnesota. He is happily married to Pat Isbell, who is both an actress and elementary school teacher.