Title: Wanting to Forget - A Jordie Thomas Tale
Author: Toni Aleo
Release Date: March 17, 2015
Jordie Thomas is looking for something to take his mind off of the woman he let go—or rather, pushed away—and the terrifying prospect of what will happen if his broken leg doesn't heal. He's ready to get back to his family and fellow teammates on the Nashville Assassins and get back onto the ice. However, with his injured leg in the way and his mind clouded by a certain woman, he needs a break that'll help clear his head and his heart. With New Orleans in his sights, can this player—on and off the ice—find a way to get back to the crazy and reckless life he used to live? Find out and follow along as author Toni Also takes readers on one wild journey in this Assassins novella.
Night Shift Anthology releases on March 17, 2015. 6 NEW novellas from Toni Aleo, Kindle Alexander, Sawyer Bennett, Chelle Bliss, Eden Butler, and Brenda Rothert.

100% of the proceeds will be donated to the Keith Milano Memorial Fund, PanCan.org, and the Nashville Predators Foundation.
Assassins - Reading order and purchase links
*All books can be read as a standalone, but has recurring characters*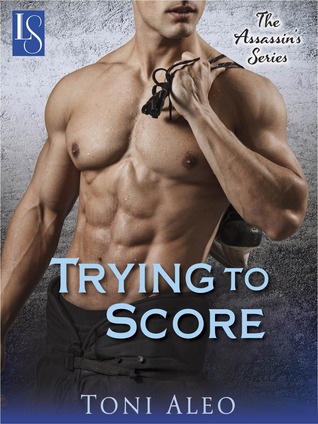 Toni Aleo is the author of the Nasvhille Assassins series: Taking Shots, Trying to Score, Empty Net, Falling for the Backup, and Blue Lines.
When not rooting for her beloved Nashville Predators, she's probably going to her husband's and son's hockey games and her daughter's dance competitions, taking pictures, scrapbooking, or reading the latest romance novel.
She lives in the Nashville area with her husband, two children, and a bulldog.