This is the fourth in the Breaking series. Ryder Hampton is wild and crazy. He takes nothing seriously, including love, and is convinced that he falls in and out of it nightly with nearly every woman he meets. He winds up in trouble in Bakerstown and that's when he sees Susie Atkinson.

Suddenly, he knows he's in love and this time it's for real. But how can he convince the woman of that when she laughs at everything he says, convinced that he's joking with her. How frustrating for a man who is used to flashing his dimples and getting whatever he wants!! Add to that the complication that Brody Atkinson is her brother, the town Sheriff and he hates his guts. And of course there is another man sniffing around her skirts and Ryder knows he has a serious problem and Susie Atkinson is the cause of it all!
This is my favourite book in the series and it's pretty much all because of Ryder. He's just such a fun and crazy character. I have this thing for hyperactive hotties, they often instantly make the story a lot lighter. While these days we would say he has ADHD, back then they just called him a troublemaker.
Ryder has a problem with sitting still and his brain is wired a bit differently. Not a lot of people know how to deal with that and well he has a tendency of ending up into trouble. Getting into fights, telling all the women that he meets that he loves them, drinking too much and stuff like that, made him end up a night in jail in Bakerstown.
When Ryder meets Susie though something strange happens. His brain goes quiet and all he can see is her. Susie is his angel and Ryder knows he's fallen in love for real this time. Unfortunately Susie doesn't see it the same way. She believes Ryder, with his looks, are out of her league and the things he says to her are lies.
Honestly Ryder has no idea how to deal with that. He has always spoken the truth and sees no use of lying, now he has to find a way for Susie to give him a real chance. Though he has to hurry up, because there might be people on the sidelines waiting for him to screw up.
Susie is quite the different character than her sister, Sally. She's more softspoken and nice, often too nice. Also physically there are different. Susie is smaller and has a bit more meat on her bones, therefor her self confidence isn't that great. For a guy like Ryder to show any interest in her, seems almost absurd. At least in her eyes, everyone else can see how smitten he is.
I really loved how Ryder made Susie open up, helped her relax and made her see that she is pretty amazing. There is less big drama in this story, but seeing that growth in Susie and all the interactions involving Ryder made it a very entertaining read. These are two likeable characters and so easy to connect with. Ryder definitely added a lot of humor to the story and I really appreciated his honesty. All in all very refreshing.
The Breaking Series - Reading order and purchase links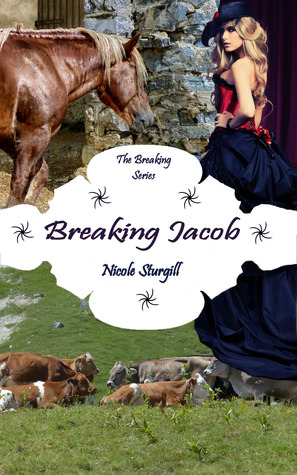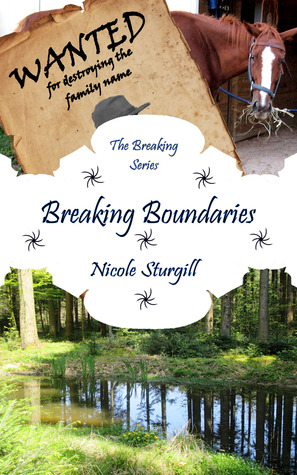 I am a mother of three and wife to an incredible man who makes creating strong and loving male characters in my stories easy. When I'm not chasing my children, spending time with my husband, or taking care of one of my eight animals (including a tortoise, a bearded dragon and a ball python), I am writing. Living in a small Kentucky town, which requires a twenty-five minute drive to simply find a traffic light, creates the need to find escapes and writing does that for me. At times when I'm not writing, I also enjoy four wheeling, hiking, hunting, and spending lots of time outdoors. Life is a constant inspiration and so, I try to live it to the fullest!
Connect with Nicole Sturgill: