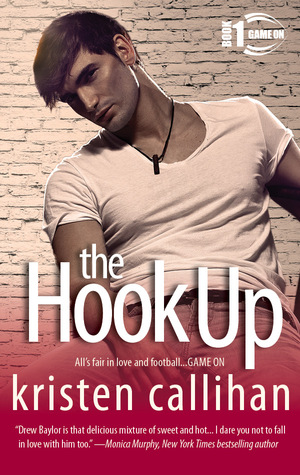 The rules: no kissing on the mouth, no staying the night, no telling anyone, and above all… No falling in love.

Anna Jones just wants to finish college and figure out her life. Falling for star quarterback Drew Baylor is certainly not on her to do list. Confident and charming, he lives in the limelight and is way too gorgeous for his own good. If only she could ignore his heated stares and stop thinking about doing hot and dirty things with him. Easy right?

Too bad he's committed to making her break every rule…

Football has been good to Drew. It's given him recognition, two National Championships, and the Heisman. But what he really craves is sexy yet prickly Anna Jones. Her cutting humor and blatant disregard for his fame turns him on like nothing else. But there's one problem: she's shut him down. Completely.

That is until a chance encounter leads to the hottest sex of their lives, along with the possibility of something great. Unfortunately, Anna wants it to remain a hook up. Now it's up to Drew to tempt her with more: more sex, more satisfaction, more time with him. Until she's truly hooked. It's a good thing Drew knows all about winning.

All's fair in love and football…Game on.
I have to admit it was so much fun to read how much effort Drew had to put in to even just get Anna to talk to him. While Drew might be the popular guy, and Anna the more unknown girl on campus. His popularity was so off putting for her, that she wasn't really interested in him. She did admit that he was hot, though she never believed he was out of her reach, just that they were so different it was never going to work.
Anna was down to earth and I loved that about her. She certainly had her insecurities, and she has to be careful with those because they can seriously interfere with her love life. It takes a long while before she lets Drew in closer. She's the one being difficult and putting down their rules of engagement. This was refreshing to me, as it is often the other way around. When she finally realizes that Drew is serious, and their arrangement could be more than bed sport, that scares her.
Drew was also quite a surprise. Yes, he's a jock and has a reputation with the ladies, but that's all it is, a reputation. He's serious about his sport and about Anna. Groveling, begging, secret meetings, he will do whatever it takes to get her to see his way. For him it isn't just about sex, he really sees her, likes her and he wants things between them to be serious. In the beginning he takes what he can get, but her repeated rejection starts weighing on him. His love for her is so clear to see, and there were plenty of times where I was cursing at Anna for being so stubborn when it came to this great guy.
One more thing that took me by surprise was the length of the book. It's over four hundred pages long, and I'm used to shorter new adult stories. Though most of the time I didn't feel that length, the story reads so smoothly and I was completely hooked from the start. While there was some angst throughout the story, it was in no way overwhelming at all, the focus was more on the connection between these characters and the feelings they had for each other. There is the necessary drama, though that went deeper than usual and it wasn't about stupid things, but there is certainly a fun and sexy side as well.
The Hook Up was an extremely pleasant surprise. From the characters, to the drama and the overall plot, I was hooked. Even the secondary characters were charming and I can not wait to Gray's story (Drew's BFF). I fully recommend this story to any NA fans, or people who want to give NA a (new) chance.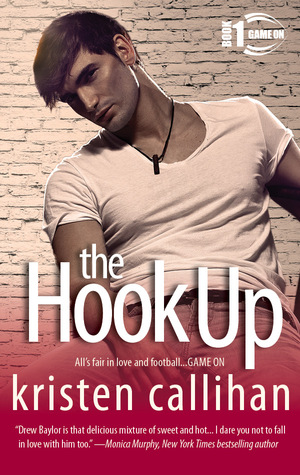 Kristen Callihan is an author because there is nothing else she'd rather be. She is a three-time RITA nominee and winner of two RT Reviewer's Choice awards. Her novels have garnered starred reviews from Publisher's Weekly and the Library Journal, as well as being awarded top picks by many reviewers. Her debut book FIRELIGHT received RT Magazine's Seal of Excellence, was named a best book of the year by Library Journal, best book of Spring 2012 by Publisher's Weekly, and was named the best romance book of 2012 by ALA RUSA. When she is not writing, she is reading.