Merit, Chicago's newest vampire, is learning how to play well with others. Other supernaturals, that is. Shapeshifters from across the country are convening in the Windy City, and as a gesture of peace, Master Vampire Ethan Sullivan has offered their leader a very special bodyguard: Merit. Merit is supposed to protect the Alpha, Gabriel Keene—and to spy for the vamps while she's at it. Oh, and luckily Ethan's offering some steamy, one-on-one combat training sessions to help her prepare for the mission.

Merit must accept the assignment, even though she knows that she'll probably regret it. And she's not wrong. Someone is gunning for Gabriel Keene, and Merit soon finds herself in the line of fire. She'll need all the help she can get to track down the would-be assassin, but everywhere she turns, there are rising tensions between supernaturals—not least between her and a certain green-eyed, centuries old master vampire.
Things between Merit and Mallory are still up in the air and it's obvious neither of them is really liking the situation. One of them just needs to make the first move. Meanwhile things between Merit and Ethan have seemed to settle down a bit as in they are not constantly getting on each other's nerves. Ethan is even helping her become a better fighter, in his own kind of obnoxious way of course, but still it's better. Until Ethan is once again up to do a little strategizing and planning, which involves Merit and shifters.
The shifters are definitely fun. Vampires are a bit uptight, while shifters are very down to earth and it's all about family. Especially the connection between Merit and alpha Gabriel was fun to read, they are always bantering with each other. It seems that being alpha comes with it's own set of powers, because Gabriel says something about Merit being linked to his family in the future. All very mysterious and I definitely want to know more about that.
Shifter in Chicago of course means there is going to be trouble. They just don't get along with vampires at all and the feeling is mutual. So it's strange that Gabriel asks them for help, but Ethan gladly takes the chance in the hopes of maybe forming an alliance with the shifters. Though it's clear there are some people who are not board with that idea and are after Gabriel. That's why he hired Merit.
By now Merit is pretty much used to Ethan's way of thinking and pretty much using her as a pawn. Finally though things might heat up between them and it looks like it's going to be great, but then Ethan just had to be himself. It seems he has some trouble with being Cadogan master and the side that Merit brings out of him. If he doesn't find a way for those two sides to work together, thing aren't looking great for them.
So the shifters thing is definitely a plus to me, adding more characters, more intrigue, more fun, more love, more drama, more action. All very good. The romance between Ethan and Merit was pushed to the front and I really liked that we got to know Ethan better. It slowly becomes obvious how complicated things are, though sometimes even though he's 400-years-old, he's still a dude. Hopefully we get even more of that in the next book.
Chicagoland Vampires - Reading order and purchase links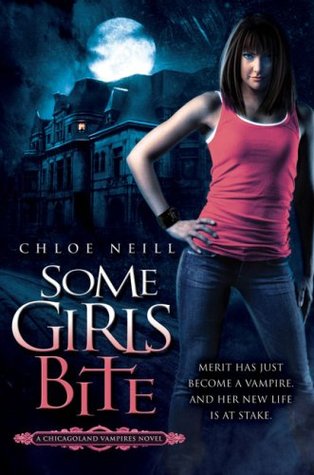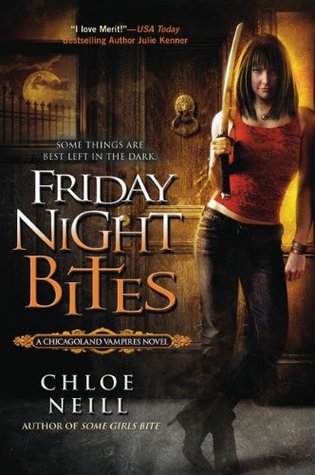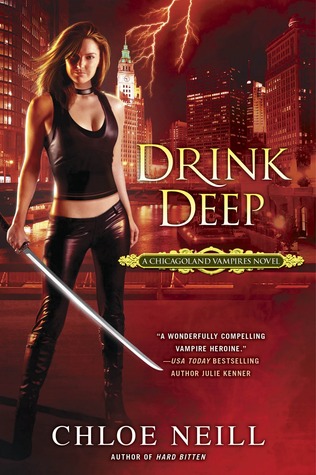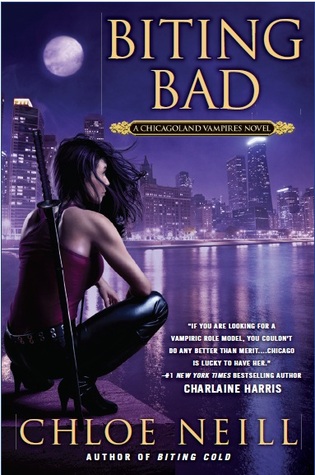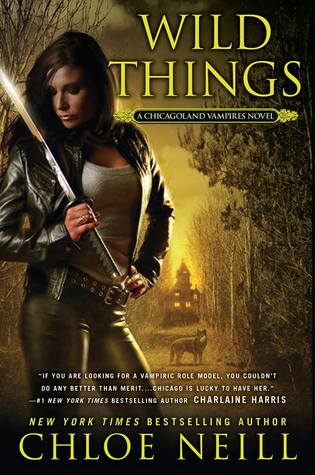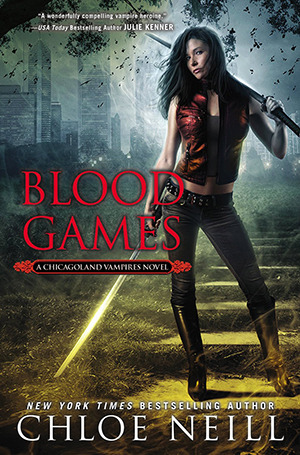 Chloe Neill was born and raised in the South, but now makes her home in the Midwest—just close enough to Cadogan House and St. Sophia's to keep an eye on things. When not transcribing Merit's and Lily's adventures, she bakes, works, and scours the Internet for good recipes and great graphic design. Chloe also maintains her sanity by spending time with her boys—her husband (also her favorite landscape photographer) and their dogs, Baxter and Scout. (Both she and the photographer understand the dogs are in charge.)