Times are hard for newly minted vampire Merit. Ever since shapeshifters announced their presence to the world, humans have been rallying against supernaturals—and they're camping outside of Cadogan House with protest signs that could turn to pitchforks at any moment. Inside its doors, things between Merit and her Master, green-eyed heartbreaker Ethan Sullivan, are tense. But then the mayor of Chicago calls Merit and Ethan to a clandestine meeting and tells them about a violent vamp attack that has left three women missing. His message is simple: get your House in order. Or else.

Merit needs to get to the bottom of this crime, but it doesn't help that she can't tell who's on her side. So she secretly calls in a favor from someone who's tall, dark, and part of an underground vamp group that may have some deep intel on the attack. Merit soon finds herself in the heady, dark heart of Chicago's supernatural society—a world full of vampires who seem to be ready to fulfill the protesting human's worst fears, and a place where she'll learn that you can't be a vampire without getting a little blood on your hands.
*Do not read if you haven't read the previous book.*
I need to write this review before I start reading the next book. Now I get why Chloe Neill told me to buy book 4 and 5 together. On the one hand I really want to know what is going to happen next, but on the other hand I am not quite over the shock of that ending.
While in the last book, vampires were the celebrities, things have turned around. Seems that a lot of people want the vampires to leave town and if word gets out that some humans died during a rave, well you can imagine.
Merit and Ethan receive the notice by major Tate to clean up all this vampire mess or he will be forced to arrest Ethan. Blackmailing a vampire by the way is never the solution. Still Cadogan house is honorable and they want this mess even less than Tate. So while Ethan gets to entertain Darius from the GP, Merit is on the investigation.
This book is definitely a turning point in the series. A lot of information from before slowly starts to become more clear and we finally get the answers to some questions that have been plaguing me since the beginning. Merit goes full Sentinel mode in this one and the girl was made for it. The decisions she made are more thought out, she seeks help from possible allies, goes after the bad guys, while keeping her house and Chicago safe.
In the previous book Ethan screwed things up between him and Merit. It was nice to see that he realized his mistake and the things he did trying to prove how serious he is about them. Merit though keeps him at a safe distance, from the trouble brewing in town and her heart. She doesn't deny that there is still something between them, but she is very scared what it would mean to give in to him.
I really loved how far along Merit has come in her role as Sentinel. Everything just falls into place and there is a certain hardship which she is faced with, that will be the biggest challenge, I believe, since she was turned. When a certain consistency falls away, she will need to pick herself up again, protect her house and be the Sentinel.
In one way I loved the ending, because everything becomes clear and it all makes sense now. There are still some questions, but I'm left with the feeling of a chapter closing. The other one, I don't hate, though I'm still left with the feeling of "no way is this possible", "this ruins everything I had in mind", "wth is coming next that can possible make me feel better about this". I even think that the first time I read this series, I stopped after this one. Not sure if it was because I had to wait a year for the next book to come out or because of that ending.
Now luckily I can immediately start reading the next book. Since there are still at least six to go, I am hoping something magical will happen. This one definitely left me feeling "WTH".
Extra note: I've been reading this series, without first reading the synopsis or reviews. The synopsis I read when writing a review and the reviews I read after I write mine (don't want them to influence my thoughts). So I always go completely blind into the next installment.
4.5
Chicagoland Vampires - Reading order and purchase links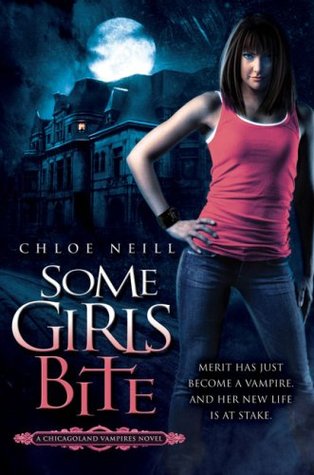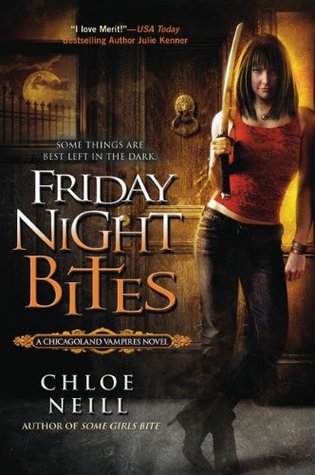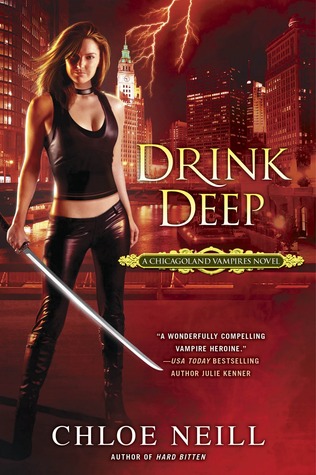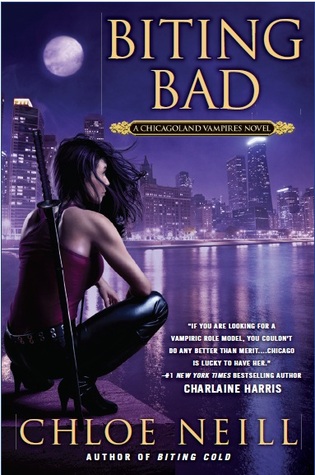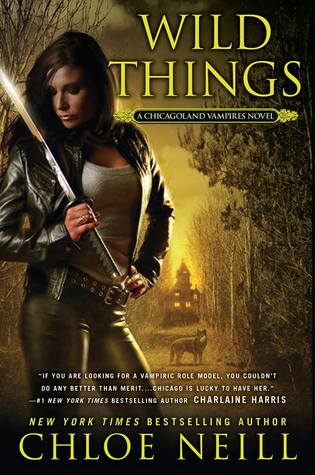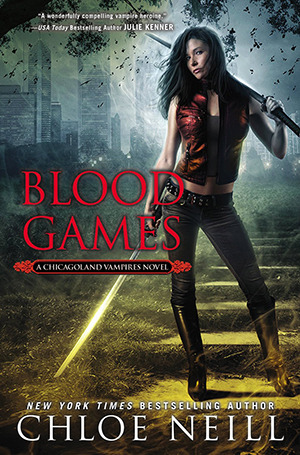 Chloe Neill was born and raised in the South, but now makes her home in the Midwest—just close enough to Cadogan House and St. Sophia's to keep an eye on things. When not transcribing Merit's and Lily's adventures, she bakes, works, and scours the Internet for good recipes and great graphic design. Chloe also maintains her sanity by spending time with her boys—her husband (also her favorite landscape photographer) and their dogs, Baxter and Scout. (Both she and the photographer understand the dogs are in charge.)