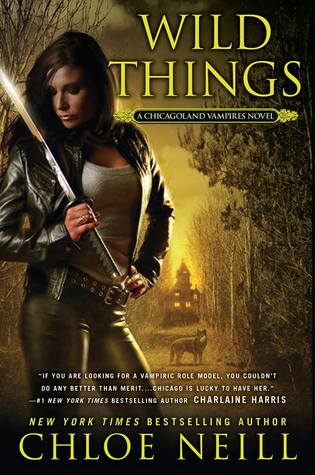 Since Merit was turned into a vampire, and the protector of Chicago's Cadogan House, it's been a wild ride. She and Master vampire Ethan Sullivan have helped make Cadogan's vampires the strongest in North America, and forged ties with paranormal folk of all breeds and creeds, living or dead…or both.

But now those alliances are about to be tested. A strange and twisted magic has ripped through the North American Central Pack, and Merit's closest friends are caught in the crosshairs. Gabriel Keene, the Pack Apex, looks to Merit and Ethan for help. But who—or what—could possibly be powerful enough to out-magic a shifter?

Merit is about to go toe to toe, and cold steel to cold heart, to find out.
This is already the ninth book in the series and unfortunately by now I've become slightly bored with them. The characters are still great and the big plot is interesting, though I would have liked the focus more on that. It's the specific different things happening in the books that are getting to me. I've come to the point that I don't care about the fact that someone is out-magicing a shifter, I want to know more about the inhouse drama, that possible green-eyed child, supernatural versus the city. With each book the focus has become more and more divided.
Also if you look at the timeline, it's just too much I believe. Merit has only been a vampire for ten months and all the crap she has gone through in that time, it's insane. If you look at it like that, I'm having trouble still believing in the story. I get that a lot changes and it's a wild ride, but the girl deserves a break once in a while. Being Sentinel of course puts her more in the line of danger than other vampires, I just think it's strange that there never seemed to have been any drama before her arrival.
By now I'm just reading this series because I haven't come across a series I didn't finish and the characters are what keep me going. I really feel like a broken record having to say this again, but something big needs to happen, something real good. My need for tension and drama is no longer being satisfied here. The last couple of books seem to flow together to me. Luckily I still very much like the characters and they are what mostly keeps me going.
Chicagoland Vampires - Reading order and purchase links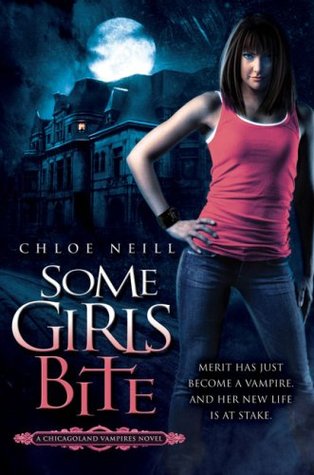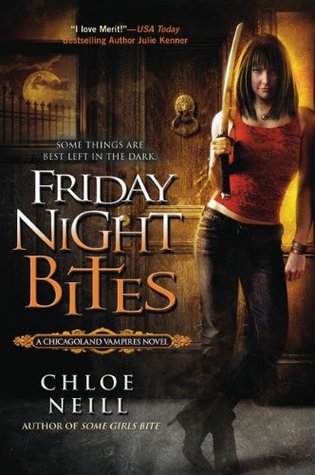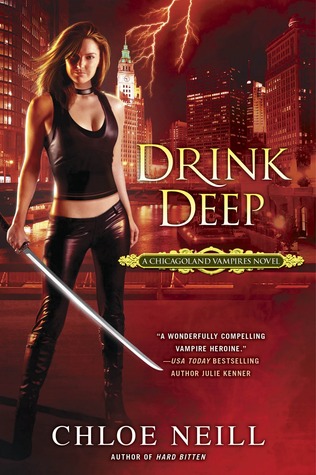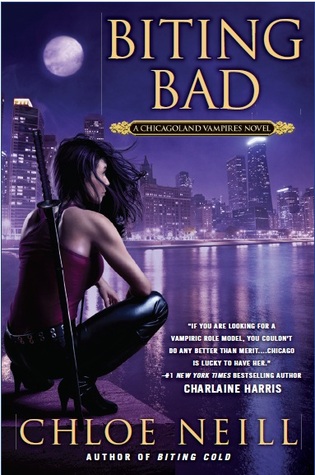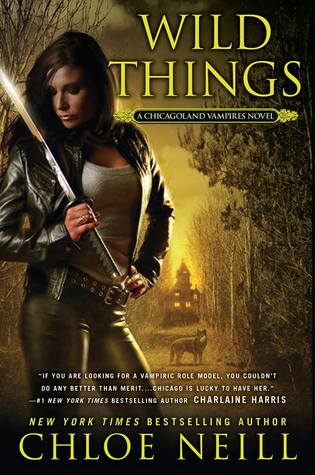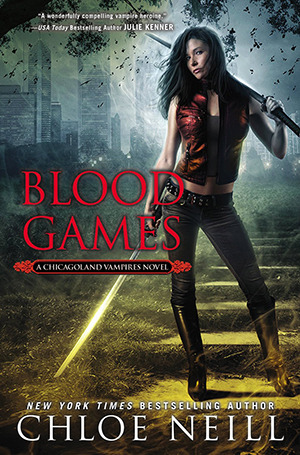 Chloe Neill was born and raised in the South, but now makes her home in the Midwest—just close enough to Cadogan House and St. Sophia's to keep an eye on things. When not transcribing Merit's and Lily's adventures, she bakes, works, and scours the Internet for good recipes and great graphic design. Chloe also maintains her sanity by spending time with her boys—her husband (also her favorite landscape photographer) and their dogs, Baxter and Scout. (Both she and the photographer understand the dogs are in charge.)