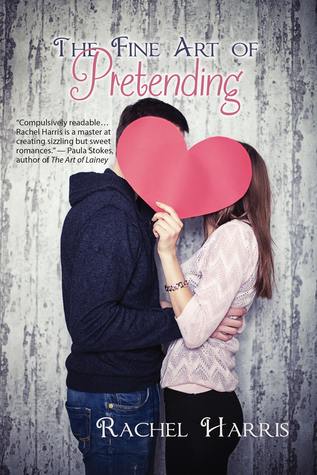 According to the guys at Fairfield Academy, there are two types of girls: the kind you hook up with, and the kind you're friends with. Seventeen-year-old Alyssa Reed is the second type. And she hates it. With just one year left to change her rank, she devises a plan to become the first type by homecoming, and she sets her sights on the perfect date—Justin Carter, Fairfield Academy's biggest hottie and most notorious player.

With 57 days until the dance, Aly launches Operation Sex Appeal and sheds her tomboy image. The only thing left is for Justin actually to notice her. Enter best friend Brandon Taylor, the school's second biggest hottie, and now Aly's pretend boyfriend. With his help, elevating from "funny friend" to "tempting vixen" is only a matter of time.

But when everything goes according to plan, the inevitable "break up" leaves their friendship in shambles, and Aly and Brandon with feelings they can't explain. And the fake couple discovers pretending can sometimes cost you the one thing you never expected to want.
While no points might get given for originality, this books is exactly what you expect it to be. The Fine Art of Pretending is fun, flirty, sappy and comes with a very happily ever after.
By reading the synopsis you know exactly how this plot is going to play out. Aly and Brandon are good characters, though there is some obvious depth missing to it all. There were also a lot of clichés, like Brandon only really realizing Aly is a girl, when she's starting to show some serious skin.
Honestly I don't know much else to say about this book. I could go into a rant about how a girl shouldn't need to get all skank before a guy would notice her, but I won't 'cause that's obvious not the point of this book. It's meant to entertain, to spend some time relaxing and enjoy a cute young adult romance, nothing more.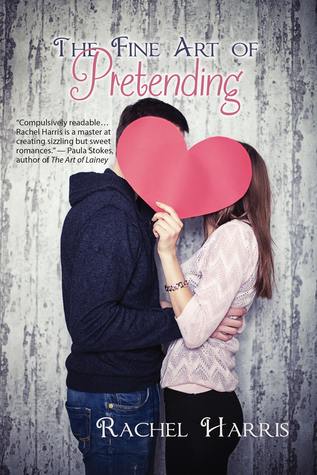 Award-winning and Bestselling author Rachel Harris writes humorous love stories about sassy girls next door and the hot guys that make them swoon. Emotion, vibrant settings, and strong relationships are a staple in each of her books...and kissing. Lots of kissing.
An admitted Diet Mountain Dew addict and homeschool mom, she gets through each day by laughing at herself, hugging her kids, and watching way too much Food Network with her husband. She writes young adult, new adult, and adult romance, and LOVES talking with readers.