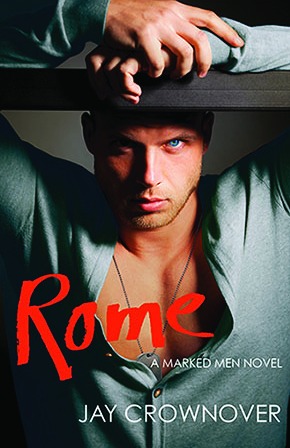 Sometimes the wrong choice can be just right . . .

Fun and fearless, Cora Lewis knows how to keep her tattooed "bad boy" friends at the Marked in line. But beneath all that flash and sass is a broken heart. Cora won't let herself get burned again. She's waiting to fall in love with the perfect man—a baggage-free, drama-free guy ready for commitment. Then she meets Rome Archer.

Rome Archer is as far from perfect as a man can be. He's stubborn, rigid, and bossy. And he's returned from his final tour of duty more than a little broken. Rome's used to filling many roles: big brother, doting son, supersoldier—but none of those fit anymore. Now he's just a man trying to figure out what to do with the rest of his life while keeping the dark demons of war and loss at bay. He would have been glad to suffer through it alone, until Cora comes sweeping into his life and becomes a blinding flash of color in a sea of gray. Perfect may not be in the cards, but perfectly imperfect could just last forever . . .
When Rome returns from his last tour of duty, something has changed. Gone is the optimistic, always keeping the peace, happy guy. Instead we get dronken, moody, captain No Fun. His life is kind of up in the air and he has no clue what to do with it. Every night waking up from nightmares, having no clear path or goal in his life is starting to take its toll. Everyone around him are trying to keep it safe and peaceful, just waiting for him to come back to them.
Cora isn't really the waiting type. She doesn't know the big Archer brother that well, but when his behaviour is hurting her friends, she is ready to throw things down and get all up in his case. Which is exactly what she does, tell him as she sees it and who cares if he doesn't like it.
Getting yelled at by Cora, seems to be the first moment Rome is really awake after coming back. He actually doesn't mind the way she behaved, making him clearly see that things need to change. Her getting all up in his face even catches his attention on a more primal level, he likes the Half Pint. Cora can not deny the hotness that is Rome and soon things get out out of hand.
Things seem to be going well between them, except Rome needs to learn to let Cora in, not keep pushing everyone around him away. They love him and are there for him. Cora meanwhile has been all about proclaiming to find the perfect guy and well Rome is far from perfect, but it seems she likes him well enough. While Rome is doing his best and slowly giving her his all, it's actually Cora who starts holding back.
So lot's and lot's of drama, I love it. Cora is simply wonderful and amazing. That mouth just won't stop talking, I love how direct she is, while it's still obvious she has this softer side. She's the girl you wish as a friend, always having your back, supporting you and caring.
Rome seems more of the strong and silent type. Though when he has something to say, you better listen. He's always been the protector and I love how he shows that towards his friends and Cora. This is a guy who's purpose in life is to be needed and now he needs to find a way to mix that in his normal day to day life.
The chemistry between these two was off the charts. Steamy and hot does not even begin to describe it. Though it was the more quiet and real moments, that really stole my heart. It was not just action, there is intimacy between them that makes you connect with them.
Another awesome book in the Marked Men series. We also get to see the other characters again and some of the developments they've made. This is a group of friends/family I wish I was a part of.
4.5
Marked Men - Reading order and purchase links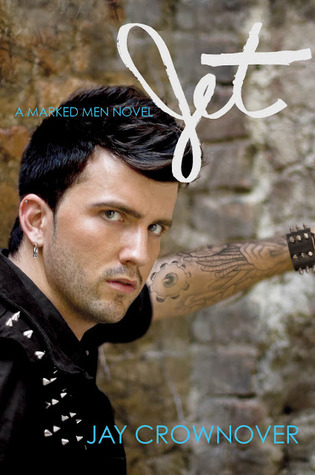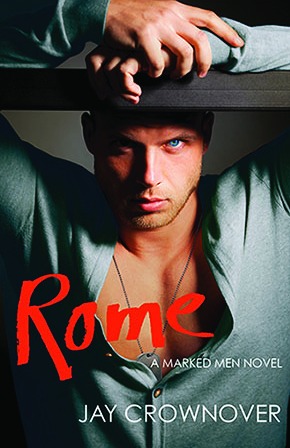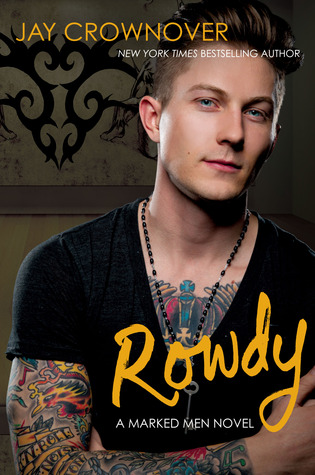 Being native Coloradan is a source of pride if you ask Jay. She loves all the things her home has to offer, and that is why she set her books in this familiar place. Writing about what she knows is why her stories feature plenty of rock and roll and body modification.
Jay has been a bartender since she was in college, spending over forty hours a week watching interactions between men and women. This 9 to 5 job offered great insights into relationships - how they start and how they evolve in a social setting.
This cutting-edge author likes to write New Adult novels because she remembers being in her early twenties and thinking she had it all figured out, only to be proven wrong time and time again. When she looks back, she see's that those years defined who she is today, and, good or bad, those decisions ultimately set her current path.