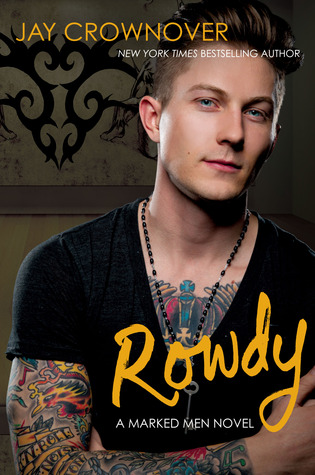 After the only girl he ever loved told him that he would never be enough, Rowdy St. James knocked the Texas dust off his boots and set out to live up to his nickname. A good ol' boy looking for good times and good friends, Rowdy refuses to take anything too seriously, especially when it comes to the opposite sex. Burned by love once, he isn't going to let himself trust a woman again. But that's before his new co-worker arrives, a ghost from the past who's suddenly making him question every lesson he ever learned.

Salem Cruz grew up in house with too many rules and too little fun—a world of unhappiness she couldn't wait to forget. But one nice thing from childhood has stayed with her; the memory of the sweet, blue-eyed boy next door who'd been head over heels in love with her little sister.

Now, fate and an old friend have brought her and Rowdy together, and Salem is determined to show him that once upon a time he picked the wrong sister. A mission that is working perfectly—until the one person that ties them together appears, threatening to tear them apart for good.
I honestly wasn't sure what to expect from this one. The way Nash ended I was definitely intruiged about Salem and what that connection was between her and Rowdy. From all the guys, he seemed to be the one with the least issues, except unable to commit to one woman. He's technically a nice guy and a great friend, so I wasn't expecting too much drama. All in all it really wasn't that much now, but his or their past gave us some serious tension.
One of the more interesting parts was, to me, the fact that Salem was older than Rowdy. At their current age, this isn't an issue, but it did have effect on how everything developed in the past. When Salem turned eighteen, she hightailed out of town the next day never looking back and leaving behind one lost boy who saw the people in his life always going. When they were young Salem and Rowdy had this connection. She was his biggest supporter, so when she left Rowdy started holding on to the one secure thing, her sister Poppy.
I don't want to get into too much detail, because that would spoil everything, but while indeed the sister is the biggest issue for Salem I completely misjudged the situation. I was surprised how less serious this was. Salem misunderstood the entire situation and that causes some serious friction between her and Rowdy. Meanwhile he's afraid now that Salem is back, that she might leave him again. So we have these two main characters rekindling that past connection while discovering this also more carnal attraction. Things go relatively smoothly once they stop being stubborn, though when Poppy shows up, so does the insecurities and doubt.
While I abslutely loved Rowdy and Salem, this isn't my favourite book in the series. Mostly the blown out of proportion situation with Poppy and Rowdy, was what held me back from saying this was a fantastic read. The whole twist at the ending though, definitely added some extra action I could enjoy. I still love the whole dynamic in this group of friends and will continue reading the next books. So this was a fun and sexy book, with some minimal heavy drama. Fans of the series will enjoy it, but if this is the first book you want to read by Jay Crownover, I recommend you start with Rule though.
3.5
Marked Men - Reading order and purchase links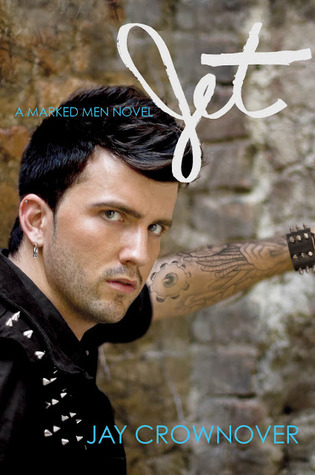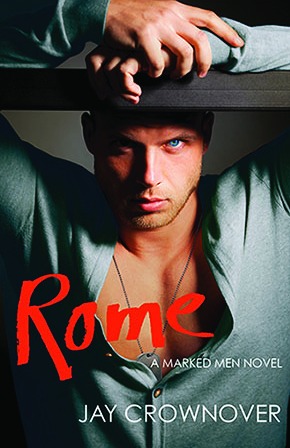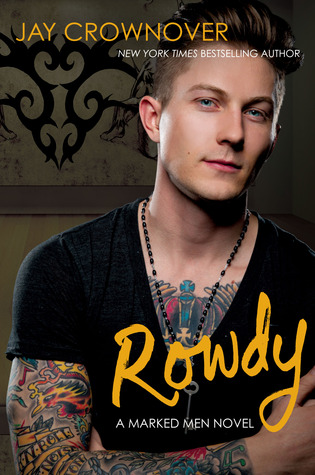 Being native Coloradan is a source of pride if you ask Jay. She loves all the things her home has to offer, and that is why she set her books in this familiar place. Writing about what she knows is why her stories feature plenty of rock and roll and body modification.
Jay has been a bartender since she was in college, spending over forty hours a week watching interactions between men and women. This 9 to 5 job offered great insights into relationships - how they start and how they evolve in a social setting.
This cutting-edge author likes to write New Adult novels because she remembers being in her early twenties and thinking she had it all figured out, only to be proven wrong time and time again. When she looks back, she see's that those years defined who she is today, and, good or bad, those decisions ultimately set her current path.