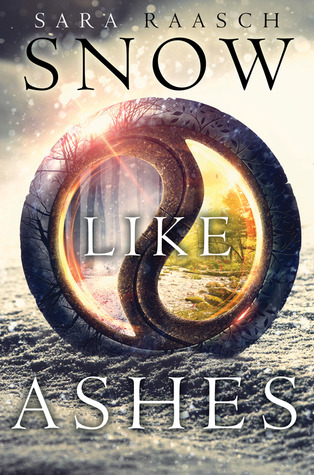 A heartbroken girl. A fierce warrior. A hero in the making.

Sixteen years ago the Kingdom of Winter was conquered and its citizens enslaved, leaving them without magic or a monarch. Now, the Winterians' only hope for freedom is the eight survivors who managed to escape, and who have been waiting for the opportunity to steal back Winter's magic and rebuild the kingdom ever since.

Orphaned as an infant during Winter's defeat, Meira has lived her whole life as a refugee, raised by the Winterians' general, Sir. Training to be a warrior—and desperately in love with her best friend, and future king, Mather — she would do anything to help her kingdom rise to power again.

So when scouts discover the location of the ancient locket that can restore Winter's magic, Meira decides to go after it herself. Finally, she's scaling towers, fighting enemy soldiers, and serving her kingdom just as she's always dreamed she would. But the mission doesn't go as planned, and Meira soon finds herself thrust into a world of evil magic and dangerous politics – and ultimately comes to realize that her destiny is not, never has been, her own.
I have to be honest, I totally requested this book because of its cover, which is simply gorgeous. The synopsis was only an afterthought. Though this time you can really judge a book by it's cover. Snow Like Ashes was a fantastic YA fantasy novel.
The whole concept of the eight countries, the complex magic and the seasons is very well thought out and explained. It's a lot to take in at times, so there are slower parts and it's a long story, but I do feel now, that I really know this world Sara Raasch has created.
The country Winter has fallen. Sixteen years ago it was attacked by a neighbouring country and most people died and the rest were taken prisoners. Only a very small group escaped and it's up to those to fight back. So the fate of all those people and the country lies on the shoulders of barely eight people. Talk about pressure.
Meira grew up in that small group. She actually has never been in Winter, but hearing all those stories, she knows it's her duty to go back one day. To be able to get there, they first need their magic back, which power lies in an amulet taken by the enemy. It's all they ever think and talk about. It seems to be their sole purpose in life. Meira believes that everything she's been doing for the past sixteen years is to get back to Winter, get it back the way it used to be and free their people.
She has imagined a lot of things, but reality is a bit different than what she expected. Political intrigue is always a factor the heroes of books seem to forget. Though it's not just that, there is definitely plenty of action and some teenage love drama going on as well, plus lets not forget figuring out the whole magic thing. Yes, it's a lot of things she needs to consider and it's not an easy journey.
While I wasn't a fan of the love triangle thing, it's luckily not a major thing in the story. It just pops up once in while, there is plenty of other things going on to distract you. I liked how we got to figure out along with Meira how it exactly was they were going to save Winter, how the whole magic thing worked and the world beyond her little group of friends.
It was a bit of a roller coaster at times, not just emotionally but there were plenty of twist and turns to make it interesting. I'll definitely be reading the other books in the series as well. I recommend giving this book a chance and believe it's more than just a pretty cover.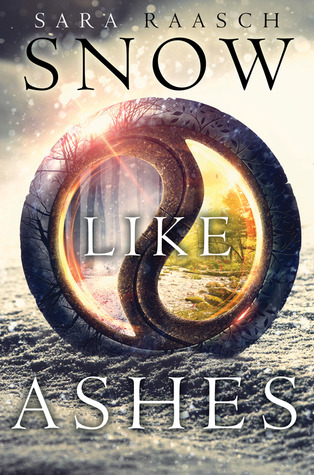 Sara Raasch has known she was destined for bookish things since the age of five, when her friends had a lemonade stand and she tagged along to sell her hand-drawn picture books too. Not much has changed since then -- her friends still cock concerned eyebrows when she attempts to draw things and her enthusiasm for the written word still drives her to extreme measures. Her debut YA fantasy, SNOW LIKE ASHES, is coming out Fall 2014 from Balzer + Bray. It does not feature her hand-drawn pictures. She is represented by Charlotte Sheedy Literary.