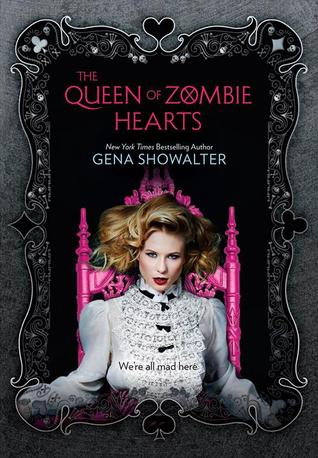 I have a plan.

We'll either destroy them for good, or they'll destroy us.

Either way, only one of us is walking away.

In the stunning conclusion to the wildly popular White Rabbit Chronicles, Alice "Ali" Bell thinks the worst is behind her. She's ready to take the next step with boyfriend Cole Holland, the leader of the zombie slayers…until Anima Industries, the agency controlling the zombies, launches a sneak attack, killing four of her friends. It's then she realizes that humans can be more dangerous than monsters…and the worst has only begun.

As the surviving slayers prepare for war, Ali discovers she, too, can control the zombies…and she isn't the girl she thought she was. She's connected to the woman responsible for killing—and turning—Cole's mother. How can their relationship endure? As secrets come to light, and more slayers are taken or killed, Ali will fight harder than ever to bring down Anima—even sacrificing her own life for those she loves.
*Do not read if you haven't read the previous book*
The zombies aren't the real monsters in this story. They are infected creatures and can not help but attack humans. It's no fun of course, but that is just the way it is. Anima on the other hand are the real monsters here. Humans who decide to use zombies for their own personal gain and be damned the ones who stand in their way. Killing people is no hardship for them, all for their search for immortality, which we all know is just about money. They are cruel and immoral on so many levels. Seriously this guys suck ass, big time.
All Alice and her friends want to do is destroy zombie, before they can hurt somebody. Since Anima is all about capturing zombies for testing and using them as soldiers, they're on opposite teams. Oh and also the fact of course that Anima has a tendency for torture and killing. Though nobody expected them to go so far and while it used to be a couple of fights here and there, it is now full on war.
Anima wants Alice because of her special abilities. Killing her friends and those continues attacks are starting to wear them down. They need to find a way to bring Anima down, so unlikely alliances are made and big trust issues need to be overcome. Alice, Cole and all the others will not go down without a fight.
A very exciting closure of this series. I really like this unusual look at zombies and how Gena Showalter made it all work. Also that turn of zombies no longer being the biggest threat, but humans are, was an unexpected turn I liked. Besides all the fighting, there is of course the romance part as well. Things are good between Alice and Cole, though it's definitely not easy and plenty of challenges are thrown their way. Like she couldn't do without all the drama while their lives are in danger. It does put things in perspective and make you realize what is important in life.
It completely sucks that people have to die in this one and I wasn't really happy with it, but I can understand that it would be too miraculous if they all survived. Still there is one dead person I didn't see coming and I can not believe Gena Showalter went there. It broke my heart. Luckily there is also always that humor that adds those lighter moments and keeps me from breaking down. I am happy with the ending. It's not that all is resolved, but there are plenty of possibilities for Alice and her friends.
3.5
White Rabbit Chronicles - Reading order and purchase links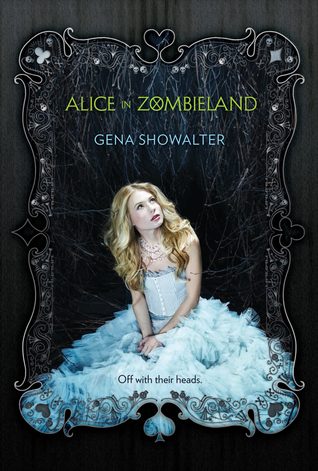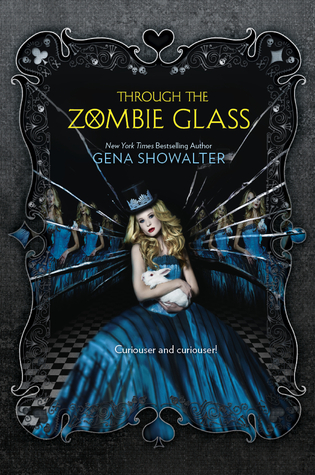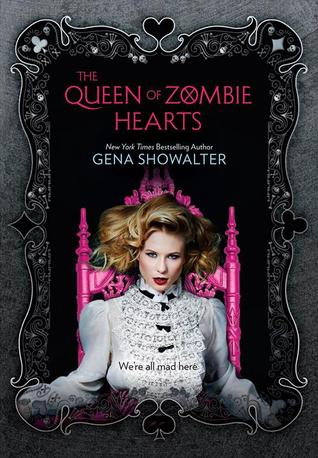 Gena Showalter is the New York Times and USA Today bestselling author of over thirty books in paranormal and contemporary romances, as well as young adult novels. Her series include White Rabbit Chronicles, Angels of the Dark, Otherworld Assassins, Lords of the Underworld, Alien Huntress and Intertwined.
Her novels have appeared in Cosmopolitan Magazine, and Seventeen Magazine, and have been translated all over the world. The critics have called her books "sizzling page-turners" and "utterly spellbinding stories", while Showalter herself has been called "a star on the rise".