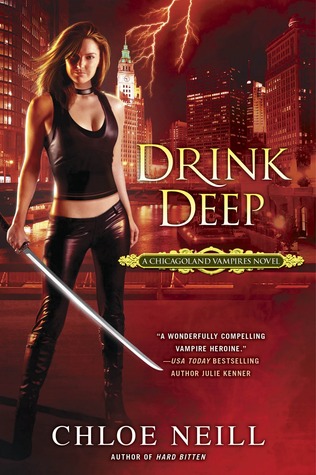 Clouds are brewing over Cadogan House, and recently turned vampire Merit can't tell if this is the darkness before the dawn or the calm before the storm. With the city itself in turmoil over paranormals and the state threatening to pass a paranormal registration act, times haven't been this precarious for vampires since they came out of the closet. If only they could lay low for a bit, and let the mortals calm down.

That's when the waters of Lake Michigan suddenly turn pitch black-and things really start getting ugly.

Chicago's mayor insists it's nothing to worry about, but Merit knows only the darkest magic could have woven a spell powerful enough to change the very fabric of nature. She'll have to turn to friends old and new to find out who's behind this, and stop them before it's too late for vampires and humans alike.
*Do not read if you haven't read the previous book.*
I waited almost a week before reading this one. After that ending I wasn't immediately ready to read more about Merit without Ethan.
It wasn't easy for her. After two months Merit's again ready take on her Sentinel duties, though this time her new partner is Jonah. While it seems he might want more from her than she could currently give.
The GP has send Franklin to Cadogan House. He's pretty much auditing the house and nobody is liking it. With rules like blood rationing he's not gaining any fans. Honestly his character reminded me of Umbridge from Harry Potter. Nothing but hate for him, the guy just isn't reasonable and is bringing the house down instead of improving it.
Meanwhile it seemed Chicago gave Merit some time to grieve, but now things are almost worse than before. Some weird natural events introduce us to some new paranormal characters, though it seems the threat is coming from a more unexpected angle. I didn't see this one coming until it was right in front of me and even now I'm not exactly sure how this could have happened.
This book felt like another transition to me. With the death of Ethan, that felt like an end. Now Merit has to pick up the pieces of her shattered heart and try to glue them back together. Her role as Sentinel is something she can hold onto, but that might also be threatened by Franklin.The GP is no fan of Merit. Though she can lean on Jonah, it's just not the same.
The ending is another big surprise and leaves things very open. Things are clearly not over for Merit when it comes to Ethan and everything is a lot more complicated than expected.
Like I said, this felt like a transition and things will only get more serious from here on out. The world is not black and white, grey is definitely the new color. With a new mayor and new threats, Merit has her work cut out for her.
Chicagoland Vampires - Reading order and purchase links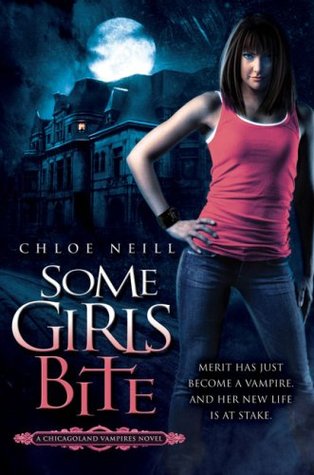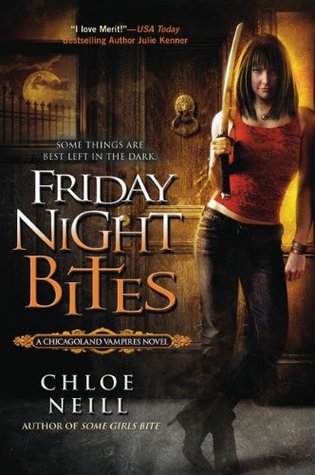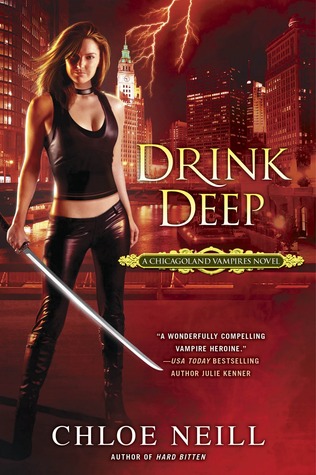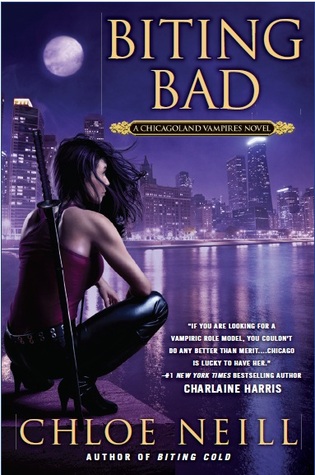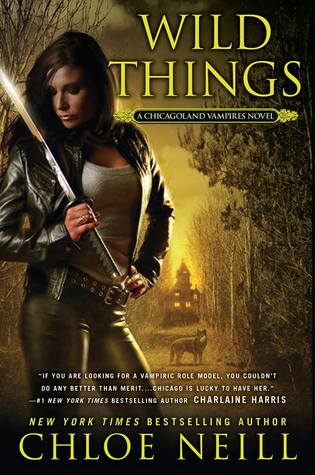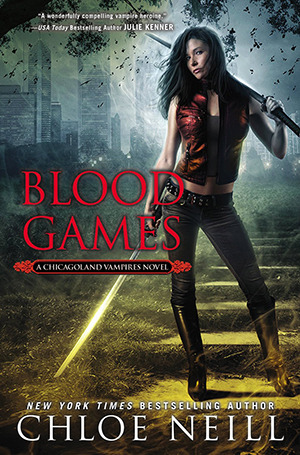 Chloe Neill was born and raised in the South, but now makes her home in the Midwest—just close enough to Cadogan House and St. Sophia's to keep an eye on things. When not transcribing Merit's and Lily's adventures, she bakes, works, and scours the Internet for good recipes and great graphic design. Chloe also maintains her sanity by spending time with her boys—her husband (also her favorite landscape photographer) and their dogs, Baxter and Scout. (Both she and the photographer understand the dogs are in charge.)